Life insurance and the cost of living crisis
The roaring 20s hasn't exactly delivered in the way many of us hoped. From a global pandemic to a cost of living crisis in the UK and elsewhere, it's fair to say we've been living through turbulent times. To help you make sense of what this all means for your family finances and insurance needs, we've put together a quick guide to the cost of living crisis.
The UK cost of living crisis explained
In the UK, the 'cost of living crisis' is a term familiar to millions and refers to the fall in real disposable incomes (taking into account inflation, taxation and benefits) experienced by British households and businesses since late 2021. Against a backdrop of rising energy costs and disruption to global supply chains, the UK has experienced double-digit inflation for the first time in more than 40 years, forcing many households to think carefully about tightening their belts.
How people are cutting back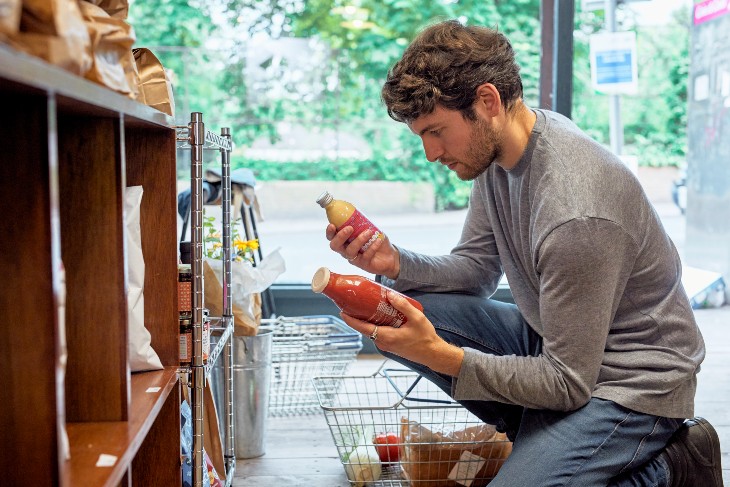 According to the Office for National Statistics, 68% of adults who are feeling very worried about the rising cost of living have reported spending less on non-essentials. They also report that in early to mid-May 2022, weekly UK credit and debit card purchases had decreased by 6% and that people eating in restaurants had decreased by 10%.
Should I keep my life insurance?
In these turbulent times, many families are understandably looking to reduce their spending, whether it's cutting back on takeaways or filling up the car less regularly. So it's tempting to think you could do without life insurance amid this worrying cost of living crisis. However, for the reasons we explain below, keeping your life insurance policy could be worth it. Here's why:
You could pay more later. Any life insurance quote you're offered will be based on your circumstances at the time, such as your age, smoker status and health history. That's why life insurance is generally cheaper when you're younger. If you were to cancel and later take out another policy, your premiums might be higher and if your health changes it could be more difficult to get cover.
You won't get your money back. The life insurance premiums you've paid to date will be non-refundable unless you're cancelling within 30 days of the policy start date.
Your family won't have cover. If you're looking to cancel your life insurance as a way to save money, but without replacing it with another policy, your loved ones won't have financial protection if you were to pass away. With the rising cost of living millions of people in the UK are having to make difficult decisions about their money and what they can afford. Less disposable income for many households, means life insurance could be more important than ever. Life Insurance could financially protect your loved ones when they need it most, with a cash sum to help pay the mortgage, debts, or contribute to everyday living expenses if you were to die while covered by the policy.
How to save money and beat the cost of living crisis
If you're looking to watch your spending while prices soar, you're definitely not alone. Below, we've put together some tips to help you save money – from food shopping to energy bills.
1. Reduce your subscriptions
Wondering how to start saving money? You could look at your bank statement and see if there are any recurring payments to services you don't use anymore (or might want to cancel). This could include streaming services or magazine subscriptions.
2. Cut the takeaway coffees
The caffeine addicts among us might not take this one lightly, but resisting the temptation to grab that morning macchiato could give your bank balance a boost. If you know how to use a cafeteria, you can save money at home more quickly than you might think.
3. Get smart with your energy bills
One way to save money on energy bills is to use your appliances outside the peak hours of 6-9pm. Other money saving tips include turning down your thermostat, investing in a smart meter, and washing clothes at lower temperatures.
4. Change your exercise habits
It's always a good idea to embrace healthy living, but some forms of exercise are kinder to your wallet. Instead of the monthly gym membership, what about jogging in the park, wild swimming (where possible), or even a home workout?
5. Change the way you drive
Fuel prices have sky-rocketed, but you can reduce your petrol consumption by making small changes to the way you drive, such as easing off the gas and avoiding unnecessary braking. Alternatively, you could ditch the car altogether if you're able to walk or cycle to work. According to Transport for London, the number of people cycling in the capital is almost 25% higher than before the COVID-19 pandemic.
Of course, this is by no means a comprehensive list, and there are many charities that can provide independent advice free of charge, especially for those experiencing financial difficulties. Moreover:
Citizens Advice offer guidance on how to get help with living costs.
Money Helper is a government-backed resource offering help and support on financial matters.
In addition, our Rewirement Podcast covers a range of money saving tips on how to stay financially healthy if your household budget is stretched.
Can I get support if I'm struggling to pay for my life insurance?
We understand that the cost of living crisis has caused a lot of concern, and if you're finding it tough to pay your life insurance premiums, we'll do our best to make your life easier where we can.
As a Legal & General policyholder, you can speak to one of our expert advisers for information about policy features and options that might be available to you. For example, you may be able to take a payment holiday which gives you a three-month break from paying life insurance premiums without your policy being cancelled. We would arrange to collect these premiums once the payment holiday ends. Eligibility criteria applies.
All you need to do is give us a call on 0370 010 4080 and we'll talk you through the process.
Call charges may vary and for your protection we may record and monitor calls.