How much does it cost to raise a child?
Children can be many things – fun, adorable, patience-testing – but few would argue that they're cheap! And amid a cost of living crisis, the cost of raising a child in the UK is simply too big a consideration for many would-be parents to ignore. But how much does it cost to have a baby? In this article, we explore how to financially prepare for a newborn as prices are on the rise.
Thinking of having a baby? Here's how to prepare
Preparing for a newborn is a hugely exciting time, but it's perfectly natural to feel some apprehension about becoming a parent. Sleeping patterns, nutrition and your work-life balance are just some of the things to consider before having a baby, but there are other life considerations that could cross over into your long-term financial decision making. Here are just some examples:
Is your current home suitable for a child or will you have to spend money to upsize or relocate? A small flat may be suitable for a baby or toddler, but less so for a growing family. If you are considering a move, read our guide on what to consider when moving home.
Will you (or a partner) choose to work part-time (or be a full-time 'stay at home' Mum or Dad) to look after the kids? This may be a good way to reduce childcare costs, but usually means a loss of household earnings.
Would your work arrangements give you time to drop-off and collect a child from nursery or school? While working from home with kids is more common these days, many parents need to factor-in the cost of after-school clubs or childminders who can do the school run.
How much does it cost to raise a child?
Every family will have different outgoings, but the Child Poverty Action Group claims that the average cost of a child from birth to 18 is more than £160,000. That would mean that the average cost of a child per year is just under £9,000 (£8,888). And unfortunately, the cost of living crisis means that families are faced with rising nursery bills, not to mention other spiralling costs like running a car or putting food on the table. Also, welcoming a second child will likely increase the household expenses even more
However, while these average costs of raising a child may seem steep, it's worth bearing in mind that some years will be more expensive than others, as we'll explore later.

How to financially plan for a baby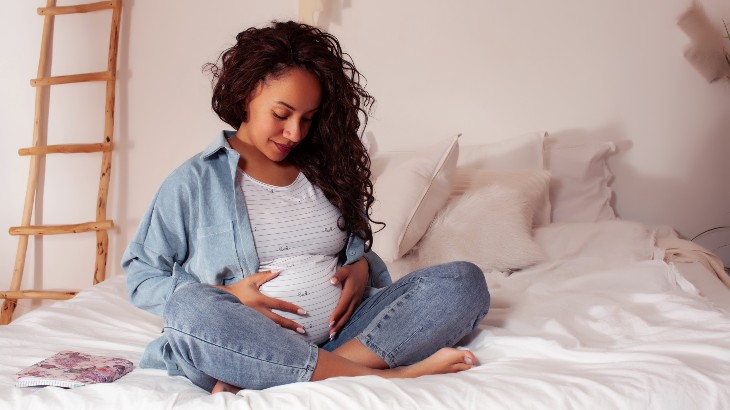 There is no specific number in terms of how much money to save before having a baby, but if you look to the future, any parent can anticipate certain costs coming down the track. In reality, your outgoings will change at different phases in your child (or children's) upbringing. Here is how your costs might vary during your journey as a parent:
Early childhood
In the first months (or year-plus) of a child's life, you might have some financial protection through parental leave from work, not to mention all the presents and hand-me-downs from loved ones. But there is no shortage of baby essentials that you'll need to buy regularly, including nappies, wet wipes and baby food, and possibly extras like formula milk depending on the little one's needs.
If you're thinking about paying for a nursery, there is no defined age when a baby or toddler might start; some babies begin nursery from as young as three months, while others may not join until the age of three or above. Just remember to get on the waiting list as some nurseries will take months or even a year-plus to offer a place, and you may have to pay a deposit to guarantee a place. And remember, nursery places can come at a hefty cost - a full-time nursery place (50 hours) costs an average of £263 per week, or for part-time (25 hours), it's £138 per week - so this is something to consider when looking at your finances.
Middle childhood
Many parents will feel the pressures on their bank balance begin to ease once their child begins school, as state education is free at the point of use and funded through UK taxation. Even so, the cost of raising a child at this age can still be pricey. Here are just some examples of expenditure at this phase of parenthood:
School uniforms
Hobbies and activities
School trips
Breakfast clubs and after-school clubs
School packed lunches (if applicable)
Adolescence
A young person is legally a child until they reach the age of 18 in the UK, and the cost of raising a child doesn't stop in those crucial teenage years. While some spending habits apply at all stages of the family life cycle – from utilities to holidays – here are some costs that are unique to parents with adolescent children:
Pocket money or an allowance, if you wish to give them a weekly or monthly amount to spend
Mobile phone bills
Transport costs (train and taxi fares, or fuel) especially if they don't have a driving licence
Activities such as sports clubs
Recreation and leisure, such as nights out and music festivals
Education costs (if applicable) such as private secondary school and tutors
New clothes, shoes and accessories (rather than hand-me-downs).
Having children will give you treasured memories to last a lifetime, but there's no escaping that family life can burn a hole through anyone's wallet. Below, we explore in more detail some of the main things to consider before having a baby from a financial perspective.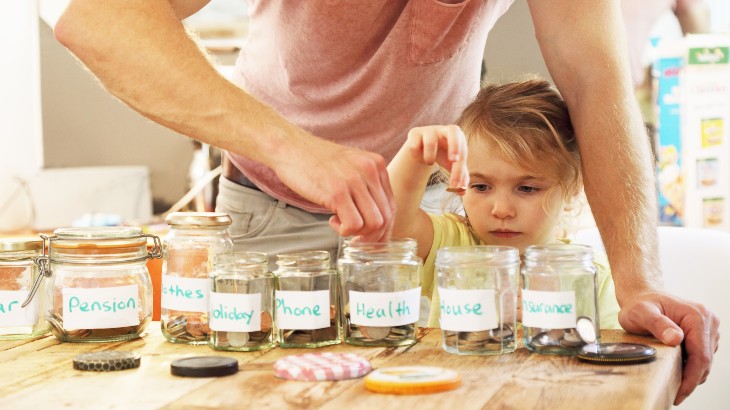 Maternity and paternity
Understandably, spending quality time with the new arrival is a priority for many new parents. Nevertheless, budgeting for a baby means thinking about the impact of parental leave on your household finances.
If you're an employee in the UK, you're entitled to up to a year's Statutory Maternity Leave (or Shared Parental Leave), which entitles you to 90% of your average weekly pre-tax earnings for the first six weeks, then £156.66 or 90% of your average weekly earnings (whichever is lower) for the next 33 weeks. Fathers are entitled to one to two weeks' Paternity Leave as well as an alternative to Shared Parental Leave.
It's worth thinking about these entitlements before you decide how long you can afford to take leave, and whether you'd wish to return to work full-time, part-time, or become a stay-at-home parent.
Childcare
In the UK, children normally start school in the September following their fourth birthday. Until then, unless you intend to look after your child throughout the week, you'll need to consider how to finance their childcare. We've summarised some of your options below, and quoted figures published by NCT – collected from a variety of sources including GOV.UK – for children under the age of two.
Nursery – a full-time nursery place (50 hours) costs an average of £263 per week, or for part-time (25 hours), it's £138 per week.
Childminder – on average, a registered childminder costs £228 per week (50 hours) or £118 per week (25 hours).
Nanny – a part-time nanny (25 hours) costs around £250-400 per week (including tax and National Insurance contributions) while a full-time (50 hours) live-in nanny costs between £500-800 per week, plus tax, National Insurance and their accommodation).
From the age of three, all children in the UK can get 570 hours of free childcare per year (often taken as 15 hours a week), and some children are entitled to 30 free hours per week depending on a family's circumstances, such as household income. Read more on GOV.UK.
How to save money when expecting a baby
While raising children doesn't come cheap, there are ways you can financially plan for a baby without breaking the bank. Here are some money saving tips:
Look for freebies, second-hand baby clothes and 'hand-me-downs' from any older children in your extended family
Young children love to get creative, so rather than buy expensive toys, everything from bubble wrap to cardboard boxes can provide hours of improvised fun
Look for discounts on groceries, like the scheme NHS Healthy Start, which you may be eligible for if you're more than ten weeks' pregnant
Your supermarket bills may well increase after having a child, and there's no shame in shopping at discount stores (or online) for essentials like nappies, wet wipes and food
Social media can be useful for buying second-hand items like buggies, toys, clothes and cots
Remember to sign up for Tax-Free Childcare, which allows you to claim up to £2,000 a year per child towards childcare costs.
To make life a little easier, you may be able to claim Child Benefit, which could be used for everyday spending, or put into a savings account for your child's future needs.