Buying your first home
This quick guide is designed to introduce you to the basics and help you get onto the first rung of the property ladder.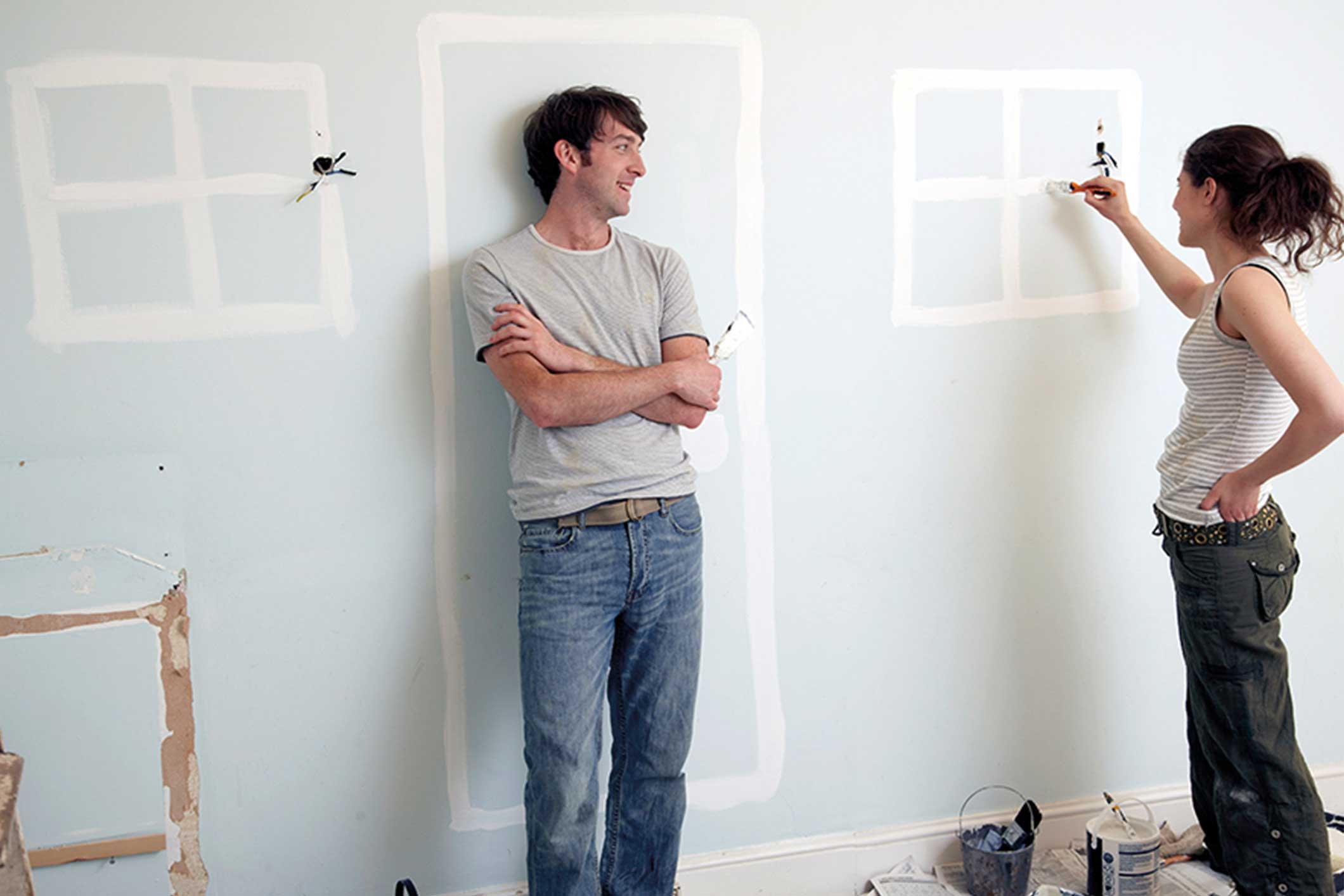 For most of us, buying our first home is likely to be both exciting and terrifying all at the same time.
Being one of the biggest financial decisions you will make, there are a lot of things to consider – from choosing the right property through to finding the right mortgage provider to finance your purchase.
This quick guide is designed to introduce you to the basics and help you get onto the first rung of the property ladder.
Getting a mortgage
Unless you're one of the lucky few who has enough to pay for a home outright, you'll need to borrow the money to pay for your property. A mortgage is basically a loan specifically designed to help people buy property, which is then repaid monthly. As the mortgage loan is likely to be a big sum of money, you can repay the amount you borrow over a much longer period of time than a standard loan – typically, this can be anything up to 30 years. You can learn more about mortgages in our section 'Getting a mortgage'.
Do I need a deposit to get a mortgage?
Before mortgage lenders (typically a high street bank) will consider lending you money, they will require some sort of deposit. The minimum that most mortgage lenders look for is around 10% of the property value. So, if you are purchasing a property for £200,000 then most mortgage lenders will require that you have saved at least £20,000 before they will consider lending to you. However, some lenders might accept as little as 5% and this will depend on the type of mortgage you choose and your own circumstances.
How much can I borrow?
When you apply for a mortgage your lender will conduct an affordability test. As the name suggests, the lender will ask you questions about your income outgoings and expenditure so that it can satisfy itself that you will be able to afford the monthly mortgage repayments.
You can use our mortgage calculators to see how much you might be able to borrow and what it will cost.
What other costs are involved with buying a home?
In addition to saving up a deposit, there are a number of other costs involved with buying a property. These can be broken down into mortgage lender fees and other associated fees (such as legal fees and taxes). You can learn more about these in Mortgage fees.
Can the cost of my mortgage repayments go up?
The key factor determining your monthly mortgage repayment amount is the interest rate offered by your lender. While there are different types of mortgage, they all offer an interest rate that is in some way related to the market rates such as that set by the Bank of England – which can of course go up and down.
Following the financial crisis of 2008, interest rates have been at record lows for a number of years now. For many, this has meant that monthly mortgage repayments have been relatively low.
However, interest rates may rise, which might mean that your monthly repayments will increase too. Even a small rise in interest rates could seriously affect your monthly budget, so this must be factored in when you are deciding on the amount you want to borrow. A 'fixed rate' mortgage is one way to mitigate potential increases to your payments.
What are the risks associated with getting a mortgage?
Buying at the very top end of your budget could make you vulnerable if house prices fall in the future. If for example, the value of your home falls below the amount you borrowed through a mortgage, then this is known as falling into 'negative equity'.
One of the risks here is that should you need to sell because you cannot keep up your monthly repayments, you would not be able to raise enough money to repay the mortgage lender what you owe them and you would have an outstanding balance still owed to the mortgage company after you have sold the property.
You can avoid falling into this trap by thinking seriously about your budget, and factoring in worst-case scenarios of house prices falling, and/or interest rates rising.