How much will you need in retirement?
Use our tool to think about what your expenses in retirement might be, and how much they could add up to.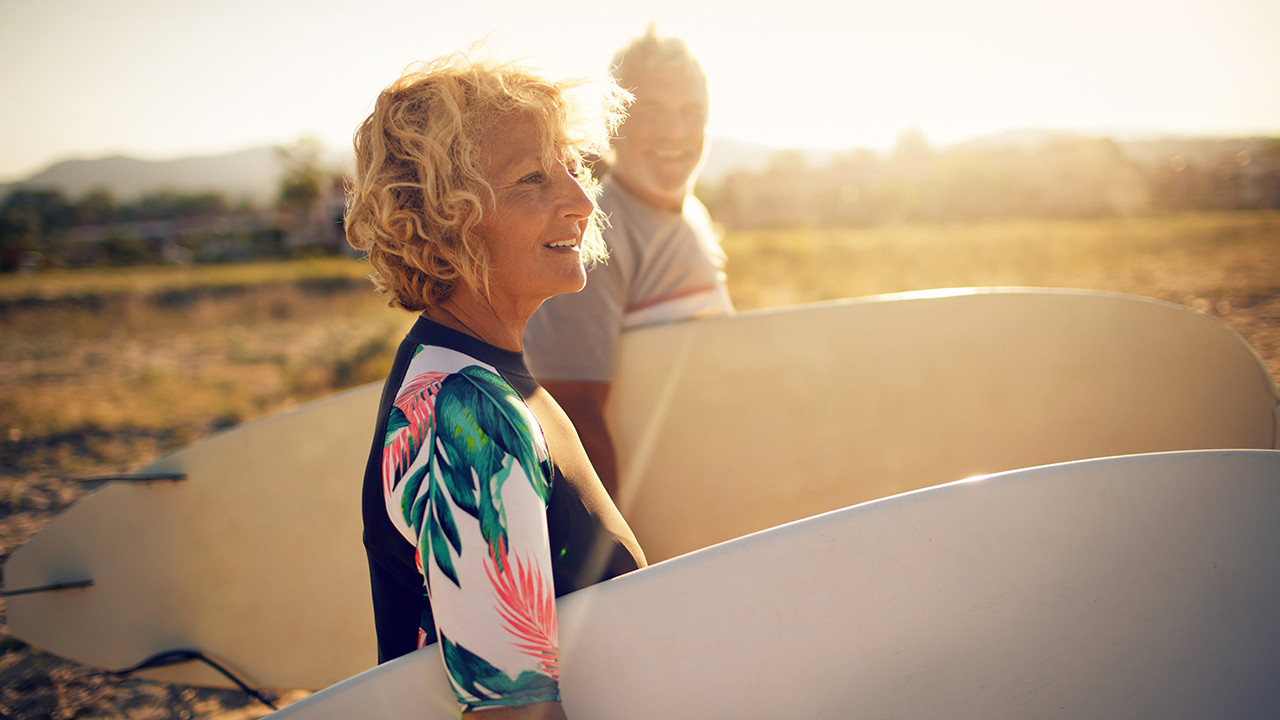 It's a good idea to think about what you'll need to spend in retirement as it helps to create a goal to work towards. It's not just about adding up your day-to-day expenses, you'll need to give some thought to how you'll spend your time in retirement, different phases of your retirement and what that could cost.
Can you picture your future?
The Retirement Living Standards from the Pensions and Lifetime Savings Association (PLSA) show you practical guidance to help you work out what your retirement might cost based on three lifestyles.
What does this mean for me?
The guidance describes three different standards of living: minimum, moderate and comfortable. They provide you with information about the costs in retirement and cover everyday living expenses and lifestyle choices such as your home, food and drink, transport, holidays and leisure and helping others like buying birthday presents.
The standards show costs for both couples and individuals. They fit into the retirement income brackets of roughly: £10K – £20K – £30K for individuals and £15K - £30K - £45K for couples *. This provides a useful 'rule of thumb' of how much money you will need each year in your retirement to support the way you want to live.
*Figures are based on the assumption that currently most people when they reach retirement do not have mortgage, rent or social care costs. Based on figures for people living outside of London.
Use our tool
We've created a tool to help you think about what your expenses in retirement might be, and how much they could add up to – creating a custom income for you in retirement.
Once you have an idea of the amount you might need in retirement from using the Retirement Living Standards or the custom lifestyle you created using our tool, you might want to make a note of it and head over to our Retirement planner. You can add your own pension details to the planner and it'll give you an idea of the income you may receive. Compare this to your lifestyle goal and then play around with the different options in the tool to see whether you are on track.