How to speak to your family about organ donation
Have you spoken to your family about organ donation? Whether that be telling your loved ones about your own decision or educating the next generation about the choices they make, it's important to have open and honest conversations about topics like this. Each year, thousands of lives are improved and saved thanks to those who donate organs to patients on the transplant list.
In line with Organ Donation Week (September 20th-26th 2021), L&G have partnered with the NHS to inspire family conversations and registrations for organ donation by putting children and young people at the heart of the message.
It's a conversation that more and more people across all generations are starting to have. In 2020 and 2021, the percentage of organ donors across age groups were:
4% aged 0-17
41% aged 18-49
29% aged 50-59
18% aged 60-69
8% aged 70 and over
Yet despite this, it is currently estimated that 7,000 people, including 200 children, are likely to need a transplant across the UK.
Currently, 80% of adults say they support organ donation in principle. And yet, only 42% of the population in England have registered a decision, which could mean that many families are not aware of what their loved one wanted should a donation be requested. Whatever your own decision about organ donation, it is vital that you talk to your loved ones - so they can fully understand the decision and can be certain about what you want.
So, what do you need to know about organ donation? How do you start a conversation about organ donation with your children? And what do you need to do once you've made up your mind? Let's take a look.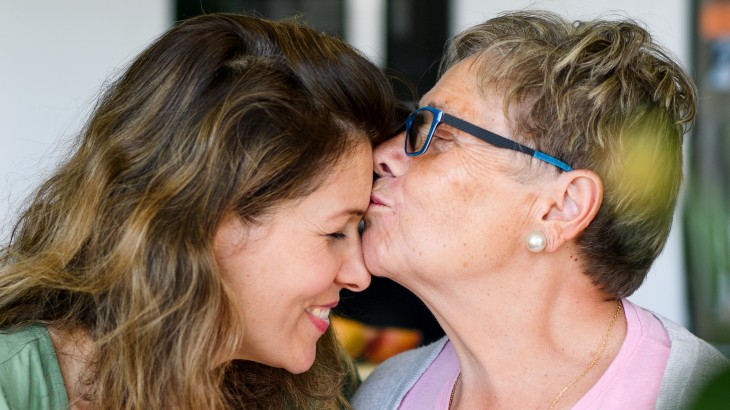 England, Wales and Scotland all now have an opt out system for organ donation. This means all adults are now considered willing to be an organ donor when they die unless they have recorded a decision not to donate or are in one of the excluded groups. However, families will still always be consulted before any organ donation goes ahead.
It is therefore just as important as ever to ensure your family know your organ donation decision. 9 out of ten families agree to support organ donation when they know it was what their loved one wanted.
Blood, organ, and stem cell donation are now a statutory subject for Key Stage 3 and 4 in state secondary schools, as part of health education. Encouragingly, research found that 70% of students reacted positively to lessons that were devoted towards organ and tissue donation, with pupils also reporting 20% more family discussions after learning about this topic at school.
Also, when learner drivers apply for their driving license, they will be asked If they want to opt in for organ donation. This is therefore an important time to ensure they understand the facts around donation and what their options are when it comes to donation.
By providing education around these subjects, and having an open conversation with your child, you can ensure they will be able to confidently answer when they are asked to make their organ donation decision.
Conversations with children
It's hard to know where to begin a conversation like this with our children – the thought of talking about death can feel emotional and difficult to articulate. But having conversations that are collaborative, supportive, and understanding of everyone's point of view will go a long way in opening up communication.
Research found that the best age to start this conversation is between 10 and 11 years old, and as 4% of organ donors in 2020/21 were aged between 0-17, this is a great time to make sure they understand the facts and importance of donation (and you do too).
When you broach the subject matter of donation and transplants with your children, try to highlight the message around being able to give and improve a life. After all, isn't it remarkable that we are able to share parts of our body with others, while alive and after we die? You could even start by talking about your own feelings on becoming an organ donor.
Tips for having difficult conversations with your children
Legal and General partnered with Clinical Psychologist Dr Angharad Rudkin to explore some useful tips for having difficult conversations like this with your children:
Age – how long a child can focus on a conversation like this changes with age. The basic rule of thumb is 1 minute per year of their life. This may seem very short but knowing this helps a parent focus the conversation and optimises their child's chance of taking it all in.
Language – the younger the child the simpler the language. Don't assume your child's knows what things mean, instead ask them if they understand what the word "organ" is, and what the word "donation" means.
Use examples – children struggle to understand abstract notions until they are quite a bit older, so use examples from your child's life (either a personal experience or something from a book, TV, or a game) to illustrate what you are talking about.
Honesty – Respond to questions openly and honestly but don't be worried if you can't answer a question. Let your child know you will find out and come back to them or let them know that you haven't quite figured out the answer to that yet either. They will appreciate your lack of defensiveness and your honesty and will respond in a similar way.
Timing – Choose a good moment when children aren't too tired and hungry. Also choose a time when you're not taking them away from something they really enjoy – whether it's reading, gaming, playing outside. This means they are more amenable to listen.
Sensitivity – As you're talking to your child, keep checking in with how they're feeling e.g., asking is this ok, would you like me to stop, how are you feeling? If a child is feeling very anxious at the end of the conversation arrange with them a time when you will return to the topic (e.g., after school tomorrow) so that they know there is another opportunity to talk.
Behaviour – Children take in as much from what you do as what you say. If you are behaving in a calm, relaxed way then your child is more likely to respond in that way too.
Don't judge or criticise – Let your child ask whatever question they would like, even if it does make you worry as a parent.
After the conversation – After the conversation is done, move on to an activity together e.g., make lunch, go for a walk to the shop, watch a TV programme together. This will ease the transition back to everyday life and reassure the child that life will now go on as usual.
Dr Rudkin also highlighted the importance of considering your child's sensitivities and cut-off points, in order to have an effective conversation and mitigate any negative responses. She says:
"Just because you as a parent want to talk about something, it doesn't necessarily mean your child wants to. Children love to talk about things related to their world and the things that really interest them but talking about adult things can easily feel to children like a lecture, a burden, and a bore."
"Different children have different sensitivities and cut-off points. Some may be able to sit and absorb complex information for a long time, others need to take it in bit by bit. Use your knowledge of your child to plan your conversation. If you have children of different ages, try having the first conversation separately so that you can tailor to their developmental stage and needs. Then you can have a family conversation where you can all share and learn about one another's perspective."
The Patel's story
In 2016, Jay and Sina Patel faced the unimaginable when they tragically lost their three-year-old son, Aari. Following his passing, Jay and Sina made the instant decision to donate as many of their son's organs as possible. Aari donated seven organs and saved the lives of two other children.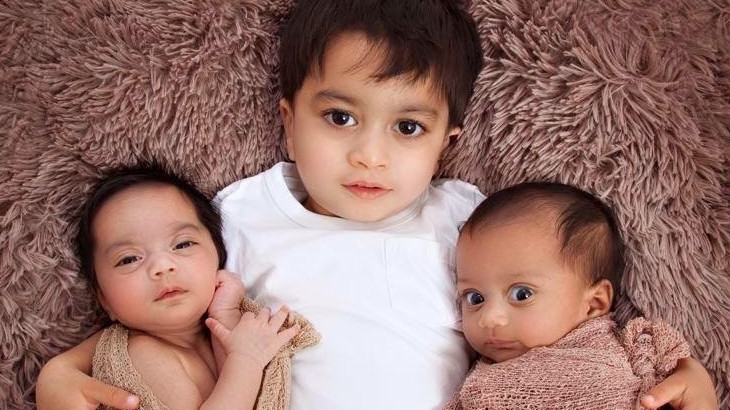 Having made this decision to donate Aari's organs, both Jay and Sina have openly talked to their twins, Iyla and Asha, in celebrating the amazing gift of life their big brother gave to others. Jay shared that "talking about this allows Aari to have a legacy, and something that they too can be proud of, in acknowledging that he was able to help those that needed his organs."
"We have made a point not to make a big drama or event of discussing this, instead bringing into conversation causally. These subjects should not be a taboo that children fear, instead an explanation of life and celebrating those lives, whether lived short or long."
Jay has found that having this conversation with Iyla and Asha has benefitted them and their family. He says that: "In a time where there is more awareness of mental health and the importance of talking to others about your fears and thoughts, we have found that it helps us heal. Sina and I had a choice to either not talk about Aari, or talk and celebrate his life. The fact that we do, is not always easy and not everyone is comfortable when we do talk about him, but personally I would rather do that, than not and not acknowledge the amazing joy and love he gave us in his very short life."
Register your decision
It is so important to encourage conversations around organ donation at home, to make sure family members are aware of each other's wishes and decisions are registered with the NHS. Before the law changed, even though 80% of the public said they supported organ donation, only 38% had opted in, with the majority simply having not gotten around to registering. This may have resulted in numerous opportunities to donate being missed.
Since the 'opt-out' system was put in place in the UK, the organs of 296 people have been donated between May 2020 and May 2021, improving, and even saving so many more lives.
Although the new system has made great progress in increasing organ donations for those who are in need, it is still as important as ever for you to record your decision on the NHS Organ Donor Register. You can also check, register, or update your decision via the NHS app.
L&G partnered with the NHS in September 2021
L&G partnered with Dr Angharad Rudkin, Clinical Psychologist working with children and families in September 2021. You can find out more about Angharad's work on her Instagram @dr_rudkin
L&G spoke to parents Jay and Sina Patel in September 2021. Jay and Sina have made an outstanding contribution to raising awareness of organ donation in memory of their three-year-old son Aari.
Additional Sources: