Midlife's a good time to take stock
Your midlife can be an exciting time. As someone in your 40s or 50s, you've hopefully been around for long enough to work out exactly who you are and what you want to get out of life. And you're still young and energetic enough to head out and make it happen.
That makes midlife a great time to take stock of where you are right now, what the immediate future holds for you, and how you'd like your later life to look.
And that's why we've created our Midlife MOT with The Open University It's a free work, wellbeing and financial health check that will help you plan for the rest of your midlife and your later life.
But it can be hard to plan ahead
Like many midlifers, you might have found that, with some family members growing old and others growing up, you've had to take on more caring responsibilities than ever before. That can make it hard to look even a month ahead, let alone plan for the long-term future.
As Bernie Hickman, CEO of Legal & General Retail, says:
"Midlife is a crucial time for people to start thinking ahead and planning the shape of their own retirement. Those in midlife who provide financial support for other adult family members are likely to be doubly impacted by the rising cost of living. Our Midlife MOT course has been designed to help people prioritise their own needs and take steps to ensure they can prepare for the best retirement possible."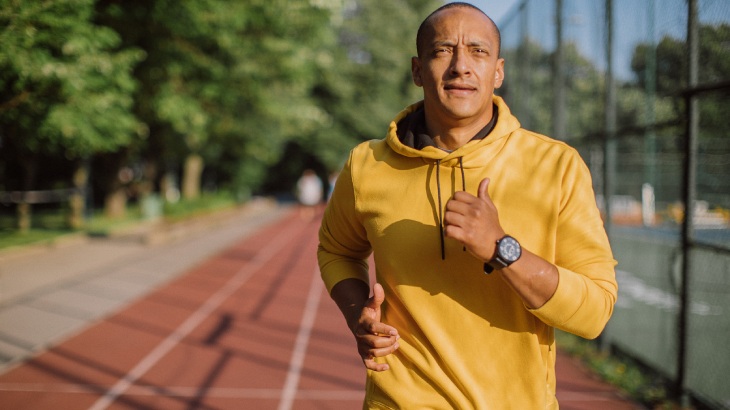 There are some very specific challenges ahead. If you're in midlife now, you'll experience a rising State Pension age and a longer working life than previous generations. Your job might also be at a crossroads, whether you've chosen to strike out in a new direction or are taking stock after redundancy.

The latter can be quite common - people aged 50 and over are most at risk of being made redundant. Most find a new role elsewhere, although for 1 in 8 it's an opportunity to leave the workplace entirely. And, of course, you might find yourself taking time off work to care for a sick relative.
All that makes good work, wealth and wellbeing planning even more important. It'll help you:
Stay on top of your own present and future wellbeing
Reliably and sustainably support the people who need you
Be ready for and resilient through life's ups and downs
Overcoming those midlife planning challenges
Financial support and unpaid care needs are huge blockers to mid- and later life planning. Financial responsibilities tend to peak when you're about 45, with caring ones becoming more common from 58 on, though of course they can be challenging at any age. In fact almost a third of midlifers know that their loved ones would not be able to support themselves without their help1.
So if those responsibilities create challenges for you, you're not alone. Our research has shown that:
1 in 6 midlifers support other adults financially, with just over 1 in 7 of them financially supporting grown-up children. The annual cost of caring for other generations has gone up by £300 over the past 15 years, with the pandemic probably increasing it further2.
That's why the Midlife MOT is completely free. And it'll help you think through your current outgoings to see where you can make savings and gain from efficiencies you might have missed.
1 in 7 midlifers provide unpaid care, with 1 in 10 of them looking after an elderly parent. That usually take between 11 and 15 hours a week – the equivalent of a part time job. Just under half of midlifers feel overwhelmed by their commitments every week.
That's why you can move through the Midlife MOT at your own speed. You can take as much time as you want to do it. You can stop and start anywhere and skip over sections you're not interested in.
1 in 4 midlifers gets less than an hour to themselves in a day. 1 in 5 of them spend no time on improving their financial wellbeing in the average week. And in the last 18 months, just under 1 in 20 have left work due to family responsibilities.
That's why the Midlife MOT makes focussed, practical recommendations. It'll simplify the complex, showing you how small changes can make a big difference to your work, health and financial wellbeing.
What's your financial safety net?
Our easy-to-use tool will help give you an idea of how strong a position you'd be in if you lost your income.
Learning from the people you care for
Feyi's a great example of someone who learned a lot from her caring role. Looking after her mother led to her starting her own business and thinking about her own later life. She told us:

"Will there come a time when I have to ask for help? I have to think about what that looks like. What if I need 24-hour care? I would rather be somewhere with relatives who maybe have a different mindset, than perhaps having to go into a home."
That led to some big questions. It could mean retiring to another country – she has family in Nigeria and the Caribbean.
"It's difficult, I love the UK but as I'm getting older I would rather be somewhere warmer… I think 'the tropics' is calling me!"


You can find out more about Feyi's journey. If you're caring for elderly relatives yourself, it's worth asking yourself what you can learn from their experiences. The Midlife MOT will help you with that.
So what does the Midlife MOT cover?
Our Midlife MOT covers your:
Financial wellbeing
Working life
General health and fitness
You'll assess where you are, think through where you'd like to end up and then plan how you'll get there. As you go, you'll cover topics like:
Boosting your financial fitness with a rainy day emergency fund
Paying down your debts and growing your pension savings
Understanding the five pillars of healthy ageing
Staying in shape on your own terms
Making sure you've got the right work/life balance
Managing the day-to-day challenges of modern working life


The course is free and should take you about four hours to complete. You can move through it at your own speed and convenience. To sign up for it, just visit The Open University's OpenLearn. It can inspire anything from rethinking how you balance your spending, to making a midlife career change.

What's next?

Well, we'd recommend carrying out your own Midlife MOT. The course is ready and waiting for you over at OpenLearn. You just need to set up your account and get stuck in. Good luck with it! We hope it'll be as helpful for you as it's already been for so many others.

Take the course on OpenLearn