Buying someone a gift is a very meaningful gesture – even more so when that person is retiring. Maybe a colleague is saying goodbye to the long commute or a good friend is heading off to enjoy trips overseas?
No matter the situation, our guide will help you come up with a thoughtful retirement gift idea that's right for them. Retirement presents don't have to be mundane.
Toss out the clichés and look for gifts that are as unique as the recipient, and embrace the incredible adventures awaiting them.
Be it day trips, event tickets or a good book, you can have a lot of fun choosing the right gift. And since retirement is all about staying active and enjoying life, we've come up with a few retirement present ideas that keep these themes in mind.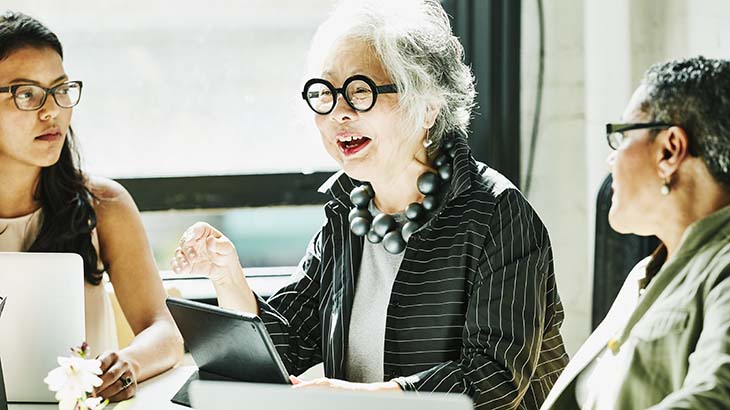 How to begin choosing retirement gifts
A good retirement present is one that suits the person down to a tee. Do they like sports? Maybe they're a jet setter? Or perhaps they love throwing dinner parties for friends? Think about their hobbies and interests, as well as what their retirement plans are, to get the ball rolling.
Retirement gift ideas for travellers
Whether they love a staycation or a city break, exploring on a shoestring or spend months travelling round the world, there are lots of ways to make a person with wanderlust happy:
1. A ticket for an excursion
Have they already booked a trip and begun packing their bags? Help them make some memories along the way by buying them a ticket for an activity to enjoy on their holiday. It could be a river boat ride, an afternoon spent wine tasting or a cookery class.
2. Travel accessories
Travel-related retirement presents are a great option. A set of travel suitcases in different sizes will always come in handy or an engraved passport holder has an extra special touch. A travel journal or photo album will help them preserve memories from their trips, too.
3. Travel-related books
Does this person love cooking? A recipe book with some of their favourite dishes would make for a tasteful retirement gift, taking them back to their travels. If they're into photography, a book on capturing the best travel photos could be ideal. Or a Bill Bryson classic might inspire them on their next trip.
Retirement gift ideas for sports lovers
Whether they love taking part or prefer being a spectator, the sports fan in your life is bound to appreciate one of these thoughtful gifts:
1. A driving experience
For the thrill seekers, driving laps in a race car at top speed will make for an unforgettable ride. Are they a vintage car connoisseur? Consider a classic car or motorcycle experience.
2. Tickets to a sporting event
Whether they're into football, cricket or rugby, get the sports fanatic in your life tickets to their favourite game.
3. Sporting accessories
If they love keeping active, retirement gifts to complement this will come in handy. Hiking socks or walking poles are ideal for someone who likes long countryside walks. Have you heard them complaining about their worn out yoga mat or are their swimming goggles close to retirement as well? It might be time to treat them to a replacement. Or for someone who enjoys home workouts, a weight set for their home gym.
Retirement gift ideas for home entertainers
For the friend who loves to host dinner parties, or takes pride in their home décor, here are some retirement gifts that will surely become a talking point at their next social gathering:
1. Home accessories
Indoor plants for the living room and kitchen can really liven up an interior – and you can get a ceramic plant pot to go with it. A candle giftset provides a warm homely glow and comes in all shapes and sizes. Coffee table books or photo frames are gifts that add the finishing touches to a room. Or perhaps you're talented at handmade crafts and would like to make a personal gift?
2. Liquor-inspired
A personalised bottle of alcohol engraved with a name or message is a memorable keepsake. If your recipient is a wine or whisky drinker, a carafe or decanter is a special gift to keep their favourite tipple in, and a cocktail shaker set will surely impress guests.
3. Compliments to the chef
Are they passionate about cooking? A course to inspire – or challenge - their culinary skills is perfect for your favourite foodie. For a more edible gift, flavoured oils, salts and spices are a staple in any kitchen. For preparation, a pestle and mortar or knife set will make cooking that little bit easier. And of course, presentation is important – they can impress guests by dishing up with a matching crockery and glassware gift set.
Quick tips for buying retirement presents
How much should you spend?
How well you know the person you're buying for, and how many people are contributing to the cost are both good points to consider when thinking about how much to spend on a retirement present. It's often the thought that counts the most, remember. You don't have to splash out in order to get someone a thoughtful gift.
What to buy a friend, a family member or a colleague?
The gift you choose may reflect how well you know the person. If they're a colleague, then you may want to get them something that reflects their time spent at the company, and one that thanks them for their hard work. If they're a good friend, you might think about their hobbies and what you enjoy doing together. A family member might appreciate something more personal.
Retirement is an exciting new chapter in our lives and a thoughtful gift is a great way to celebrate. Hopefully our guide has inspired a few ideas for you.
If you or someone you know is starting their retirement journey, listen to series two of our podcast Rewirement for tips on how to make the most of retirement and the freedom it offers. Host Angellica Bell chats to real retirees, who share their stories of how they're making the most of every opportunity that comes their way in retirement. You can also take our free course on money and retirement planning with The Open University to help you plan for a financially secure retirement.