Turning 65 no longer signifies a shift into old age and frailty. For many, it means embracing new work opportunities. With life expectancy on the rise and our perception of old age shifting, more and more people are looking at retirement as an opportunity for adventure.
For some, this may mean travelling, volunteering or spending more time on passion projects. But for an increasing number of people, retirement is providing the time and space to launch a whole new enterprise.
According to data from the Office of National Statistics (ONS) there has been a sharp rise in people aged over 65 starting a new business in recent years – with the number of self-employed people in that age bracket rising from 159,000 to a staggering 469,000 between 2001 and 2016.
Why start a business in retirement?
While some may opt to launch a new business to help improve their finances, for many people the comparative financial freedom and free time provides the opportunity to embrace a passion or bring to life an idea that's been on the backburner for years.
Passion project
Tricia Cusden, 72, launched her business, Look Fabulous Forever, in 2013 after a tumultuous year for her family. Having given up her coaching business in 2012 to help daughter Susie care for her baby, India, who needed significant medical care, Tricia found herself at a crossroads.
"I'd had a year during which I'd given up all my work commitments to help Susie and her family," she says. "When I turned 65, India was no longer in danger and was well looked after. Susie went back to work part-time. People resumed their lives and I didn't know what to do with the rest of mine!"
Cusden also feels that spending time in the neo-natal ICU gave her a greater sense of the precariousness and preciousness of life. "When you're in ICU with very sick babies whose lives hang by a thread, you realise how precious life is. I began to think, 'I'm only 65, I've probably got 30 or more years to go – what do I do?'"
Cusden decided to turn her passion for make-up and fashion into a business with a difference. "I've always loved make-up, but hated the anti-ageing message of the beauty industry. Why should women be under pressure to look younger?" she explains. She decided to create a business selling make-up specially formulated for older skin, which she'd promote using age-appropriate models.
Fortunately, Cusden's financial position was secure, and she was able to draw a lump sum from one of her pensions to help get the business off to a flying start: "I was careful to only allocate an amount that I knew I could lose without materially affecting my life," she says. Luckily, Look Fabulous Forever has grown into a profitable enterprise and she is now able to employ a small team, which includes both of her daughters.
Independence and freedom
Director of careers advisory service Guidance Plus, Viv Katahena, 64, had the idea for her business in 2005 – 15 years before she was able to start practising in earnest.
At the time, as a single parent to three daughters, Viv was unable to take the risk of starting her own practice. But as she neared her 65th year, she realised that with no one now financially reliant on her income, she was able to take the plunge.
Another incentive for Katahena, whose practice aims to help others find career fulfilment, particularly those who are marginalised or overlooked, was the desire to be in charge of her own destiny rather than potentially forced into retirement before she was ready.
"Prior to starting my own private practice, I worked as a careers advisor in schools, and as an employee of various careers management companies," she says. "As I neared retirement, I didn't want to be defined by age or be at the mercy of employers. I didn't want my age to be seen as a barrier to my ability to support people – especially the young ones – realising their potential and leading fulfilled lives."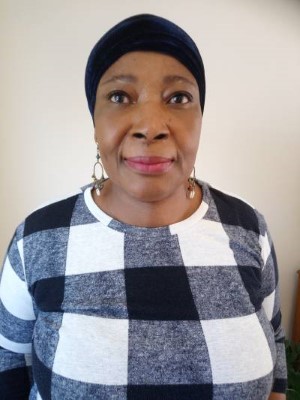 Taking the plunge
For those thinking about starting up a business post-retirement, it's important to carefully consider your aims and make sure you plan for all eventualities.
Know your market
If you're launching a new product or service, make sure you know who your target audience will be and how to reach them. "For a start-up, it's really important that you build a brand. Consider what's unique about you and your business and what's going to attract your ideal customer. And find out how to reach them, for example through social media sites," advises business consultant Naomi Osei (Naomi Empowers).
Ask for help
Very few people are experts in all areas of business. And it's important to acknowledge your strengths and weaknesses, and identify where you might need a little help. This may mean talking to family members who have expertise, asking for help building a website, or hiring an advisor to look over your business plan. "You don't have to figure it all out by yourself," advises Osei. "There's only one of you and there are so many elements that are required to make a business successful. You don't need to be an expert in all of those areas. Focus your time and energy on your core strengths and outsource or hire in some expertise where needed."
Calculate risk
While running your own business can be exciting, it can also involve a lot of hard work – and sometimes investment too. Make sure you are happy to devote the required hours to your business, and that any financial risks are carefully weighed up. "Have a cash-flow forecast," recommends business consultant Mark Harris of Enterprise Doctor. "Consider what you're putting in, and how much you might get out. We all consider risk every day – from seat belts to face masks to casinos. Don't treat your proposed business any differently."