Teaching your kids how to make a difference
Being kinder to the environment can feel like a daunting educational piece, but it doesn't have to be an overwhelming subject. Start by slowly introducing knowledge-based fun into your child's playtime so they can learn about the importance of the planet, recycling, climate change, nature and environmental issues from a young age. And all through interactive and enjoyable games, methods and days out so it doesn't feel like learning.
The decisions we make now will have a big impact on our children's future so if you want to make a positive change not just for yourself and your family, but for your kids and grandkids' futures, learning about sustainability and eco-friendly options needs to start sooner rather than later so it becomes second-nature to them as they grow up.
Making learning fun is an integral part of a child's development, so teach them more about sustainability and feed their curiosity of nature with our best tips and activities to learn in an enjoyable way from our guides and videos.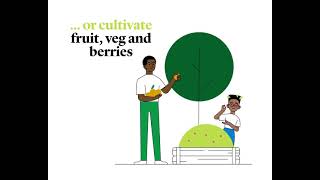 Creature features
One way of talking to your children about global warming without sounding too doom-laden is by introducing them to the vast variety of animals there are on the planet, many of them desperately needing protection. You can listen to and watch audiobooks, podcasts and documentaries together to find out about creatures like polar bears and penguins. Then you can explain how doing what we can to save energy can also help to save their homes from disappearing at the North and South Poles. If there's an ethical zoo or wildlife park near you, you could even take your children along to see some of these animals for real.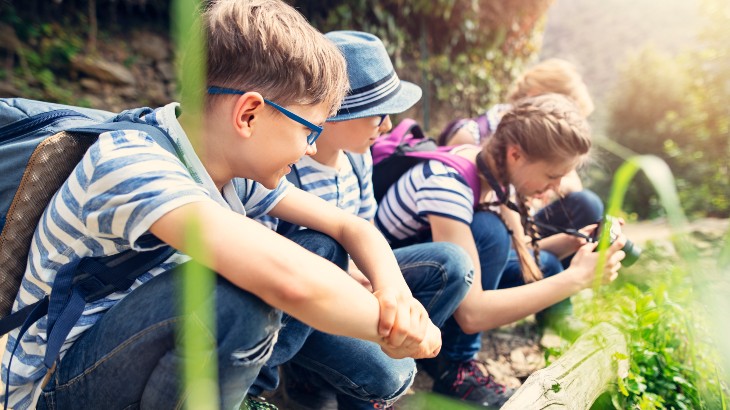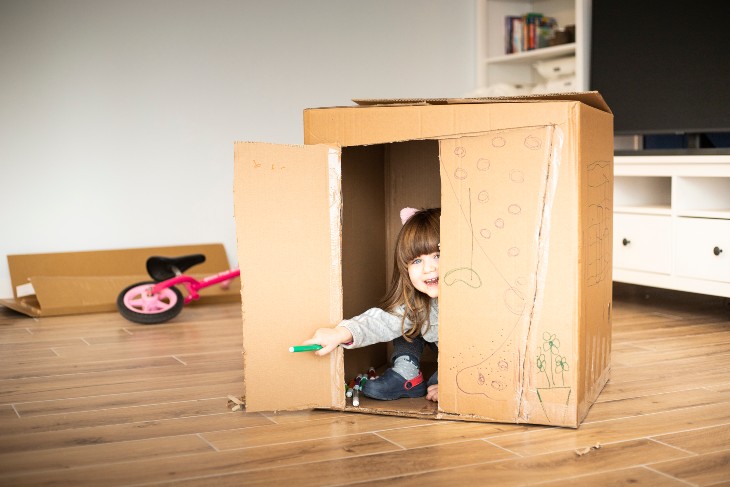 Down in the dumps
Before you dump anything, you should remember that one person's junk is another person's gold and look to see what could be re-used. Your children can help you put items on Freecycle and trashnothing, which are both excellent recycling resources. Then, if you do take some stuff over to your local recycling centre, take the children with you, so they can see how we dispose of waste from broken furniture to old engine oil. You could even wander past any local large dumps or landfill sites to give them some perspective on how if we're not careful about what we throw away it can have a real impact on our environment.
Plant a seed
Visit a sustainable farm, a city farm or even go fruit-picking in an orchard, so your children can see how food is grown, how animals are kept and where the items in your fridge and on their plates come from. Who knows, it might start a discussion on eating meat and the idea of trying meatless Mondays. Afterwards, you could give your children a spot in the garden, if you have one, or a plant pot if you don't, where they can start to experiment with growing their own herbs, vegetables or fruit and connecting to nature. They might even be able to grow some of the ingredients for their own lunch box.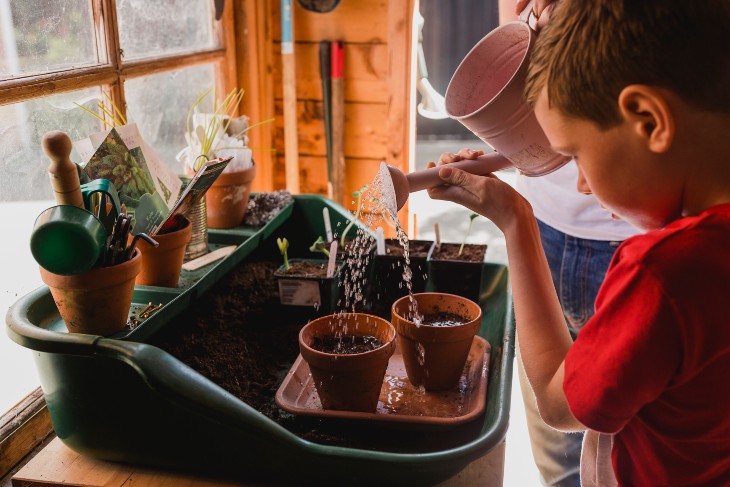 Making a splash
Use a trip to the seaside, a walk along a river or even a visit to an aquarium as an opportunity to highlight why it's important to connect with the role water plays on our planet, and why we should do our best to cut back on using plastic. Point out that 70% of our planet is ocean and all the running water you see will end up in the sea. And that every second breath we take is oxygen produced in the oceans, while our waste plastic pollutes our oceans and waterways, and hurts the creatures that live in them.
Telling stories
A simple way of introducing your children to thinking and talking about the planet and their ability to make a positive difference is through the books you pick to read to them, or that they read themselves. You could join a library or start a local book share scheme. And read outside if the weather's good – it's proven to aid concentration. To skim the surface of many titles touching on the subject, there are classics like Elizabeth Beresford's Wombles books and Michael Foreman's Dinosaurs and All That Rubbish. Then there are soon-to-be classics including Dawn Brookes' Suki Seal and the Plastic Ring and Jess French's What a Waste: Rubbish, Recycling and Protecting Our Planet.
1kg
of paper uses more energy to make than 1kg steel
3
hours of TV can be powered by an aluminium can
26m
tonnes of waste is created by UK households each year