How to plan a virtual funeral
Funeral live streaming has become a popular way to broadcast a funeral or memorial service. While the COVID-19 pandemic sparked a wave of virtual funerals, it's a trend that looks like it's very much here to stay. In this guide, we look at what planning and attending a virtual funeral entails.
What is a virtual funeral
A virtual funeral is when the ceremony is streamed online through a videoconferencing platform so that people can watch the service from anywhere in the world.
Attending a virtual funeral
Until the COVID-19 pandemic, few of us will have attended an online funeral service. So if you've only been to a traditional in-person ceremony, it's understandable if you're not quite sure how to pay your respects at a virtual memorial. To help you navigate how to attend a virtual funeral in the least stressful way, we've outlined some virtual funeral etiquette suggestions below.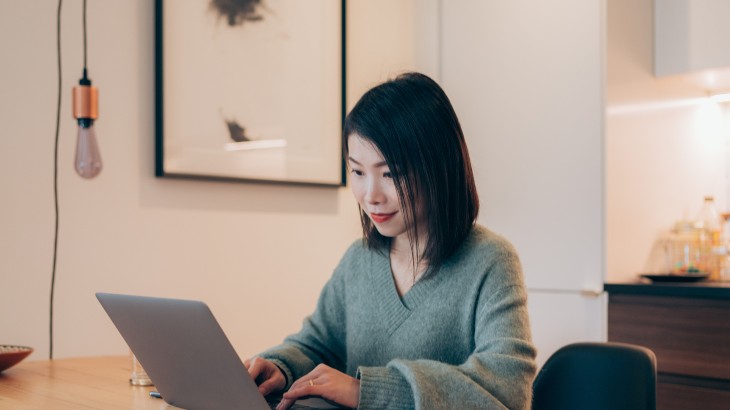 Dress appropriately
There is no handbook for what to wear to a virtual funeral, but even though you might be seated at the dining room table, it's still important to dress appropriately. Be sure to check the dress code with whoever is organising the event and try to avoid heavily patterned or too brightly coloured clothes, as they can sometimes affect your camera and distract from the ceremony.
Sit somewhere quiet
Make sure you choose a spot at home where you can concentrate on the service in peace and quiet. If it's just you attending the online funeral, then make sure you let your family know where you'll be in the house so they won't disturb you.
Give yourself time
You don't want to be late when attending a virtual funeral, so it's best to make sure you've downloaded the correct software. There is always the risk that your computer may malfunction or run slowly, so it's a good idea to leave yourself plenty of time to log in, and perhaps have a back-up device ready.
Avoid distractions
Remember to turn your phone off and maybe even unplug the doorbell so you don't have to worry about any unintentional interruptions. Just like at an in-person funeral, the people conducting the online ceremony will want to have everyone's undivided attention.
Keep your camera on
It may feel a little awkward but keeping your camera on during the virtual funeral is a great way to help everyone feel more connected. If people can see your face, they will know you are there, which could go a long way in bringing other family and friends some comfort. And of course, it's wise to turn your microphone off during the virtual memorial to eliminate any background noise.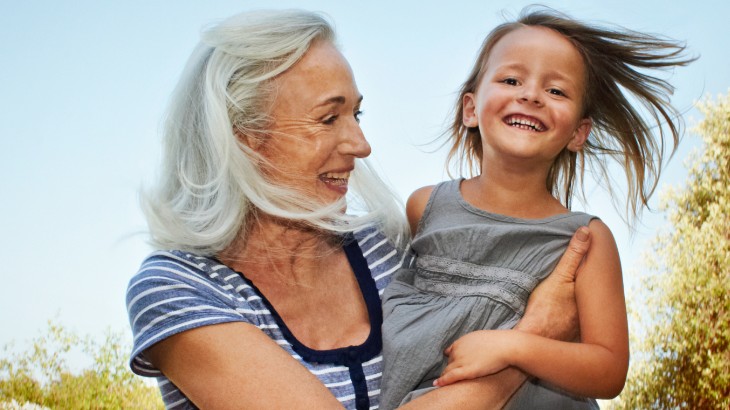 Protect the things that really matter
When it comes to the death of a loved one, there's nothing that can compensate for such a loss. But making sure you have life insurance you can trust can help to ease any financial burdens when your family need it most. We offer a choice of policies to cover different protection needs.
What are the benefits of planning a virtual funeral?
We've covered some of the basics of attending an online funeral, but what if you're looking to plan this type of ceremony?
There are many reasons why you might want to host a funeral online:
Greater participation.

By

streaming

a

funeral live

,

you can ensure that mourners who are unable to attend in person – such as those who live faraway – can still pay their respects.

Low cost.

There are many free video streaming platforms, so setting up an

online funeral

only requires the cost of an internet connection. And if you're looking to organise a

virtual memorial

as an alternative to an in-person event, you can save money on

funeral costs

.

A reliable backup.

In-person funerals can be disrupted by unforeseen events, such as pandemic restrictions, so the ability to show a

funeral online

can be a useful fallback option.
Funeral live streaming platforms
Some of the videoconferencing platforms you could consider for a virtual memorial service include:
Zoom

. On the free version, you can invite up to 100 participants to a

Zoom funeral

.

Your funeral can be password protected and includes the ability to send messages. However, the free version of Zoom only allows 40 minutes of live streaming.

Google Meet

. An easy-to-use video conferencing platform. Anyone with a Google account can create an online

funeral live stream

for up to 60 minutes – and a maximum of 100 participants

Skype

. A long-established platform for online meetings, Skype also allows up to 100 people to tune in, and the screen sharing facility makes it suitable for

virtual memorials

when there is no in-person event.
There are other paid options that you can explore if you need a longer streaming time or want to invite more participants.
How to arrange a virtual funeral
Whether you're live streaming a funeral or hosting an online-only event, there are steps you can take to ensure the occasion goes to plan.
To help you navigate your virtual funeral successfully, we've outlined some suggestions for how to do a Zoom funeral – or whichever platform you choose – so that you can focus on paying your respects and supporting the family when they need you most.
1). Choose your software
As we've covered, there are a variety of platforms that allow you to watch a funeral online, so it's best to confirm which one you will need to have installed on your computer well in advance. Consider how long your ceremony will be, and how many mourners wish to attend, as this will affect whether or not you opt for a free version or a paid plan.
2). Visit the venue
If you're planning to live stream a funeral from the venue, you might want to contact them or visit the facility to check whether it's suitable for a video broadcast. This could include assessing the speakers, lighting and other technical support. You may also want to check whether the venue already has a preferred videoconferencing platform that they're set up to use.
3). Familiarise yourself with the tech
Before the service, it's a good idea to figure out how the video software works, which will mean less anxiety on the day. What do you have to click on to join a virtual funeral? How do you mute your microphone or turn on your camera? It may be a good idea to send out clear written instructions to attendees so that everyone knows how to access the stream without any stress.
4). Create some content
Before the virtual funeral begins, you might wish to customise a presentation with a slideshow of images and videos, or an order of events. You could gather content from friends and relatives, and if needed, reach out for help with creating the slideshow.
5). Rehearse what you'll say
Practice makes perfect, and making sure you've rehearsed any slides, and what you plan on saying at the virtual funeral, means it could be less stressful when the event kicks off. While there is no substitute for the emotion of the day itself, you may find it reassuring to run through your planned remarks, perhaps in the presence of someone you trust.
6). Get there early
On the day itself, make sure you're set up and ready to go in plenty of time. You don't want to run into any technical issues or vital software updates ten minutes before the service is about to start. You should ensure your device is carefully positioned on a desk or lectern, and can receive sound clearly, with a clear shot of anyone who will be making speeches.
7). Remove distractions
It may prove distracting if guests are trying to log on during the event. You might be willing to wait a certain amount of time for people who are having trouble logging on, but your written instructions to guests could help keep those numbers down and ensure things are as stress-free as possible for everyone.
Alternatively, if you're hosting a memorial ceremony from home, remember to turn your phone off, and perhaps stick a 'do not disturb' note on the front door so you won't have to worry about any unintentional interruptions.
8). Record the online funeral service
One great feature of videoconferencing platforms is that you can record and download a meeting. This gives you the chance to create a nice memento by recording the virtual funeral, which family members and well-wishers can keep as a memento and re-watch in later years. Just remember to press the 'record' button when the funeral starts.
9). Turn your microphone off
Unless you're speaking, take a moment to ensure your microphone is turned off, and ask the guests to do the same. A lot of people don't realise just how sensitive computer microphones can be, and it won't be comforting for anyone if all they can hear is background noise over the service.
10). Be mindful when using the chat feature
Some participants may want to use the chat feature to share any words of condolence, but it's a good idea to stay away from any one-to-one messages. This will distract from the event itself, and it can be far too easy to accidentally send a message to the entire group when it's meant for one person.
Ways to make an online-only virtual funeral special
If the funeral or memorial is an online-only event, here are some ways you can create a sense of togetherness and make everyone feel involved.
Create a playlist.

There may be a particular song that you can play for the online attendees, or you could share a playlist of tunes that reminds you of the dearly departed.

Light candles.

One idea for a poignant virtual

funeral

is to ask guests to bring a candle they can light together at a designated moment, which can give everyone at home a sense of involvement.

Include readings.

You may wish to invite guests to read a passage from a book, or a poem, which captures the essence of the deceased. Make sure that any readers know how to mute and unmute themselves before and after their reading.

Raise a glass.

Ask guests in advance to have a drink prepared so at the end of your

virtual memorial

,

you could invite everyone to join in a toast to the departed person.