Many of us are finding that our pension pots need a little topping up, particularly after the financial turbulence of the last couple of years. But that can be hard to achieve. With loved ones often needing a little help, bills going up, and all the other financial challenges of modern life, finding extra money to put away for retirement isn't always easy.
Of course, the State Pension will help with the basics, once you retire. But even if you top it up with a workplace pension, a personal pension or both, you might still be left without enough money to support your ideal lifestyle. So, like many others, you're looking for another way to boost your retirement income.
Why are so many people looking for extra money for retirement?
The Pensions and Lifetime Savings Association (PLSA) suggests that, for a moderate retirement1:
A single person will need about £23,300 a year
A couple will need about £34,000 a year.
The full new State Pension for 2023-24 is £10,600 per year. So that's quite a gap to plug, even if you do have additional income from an annuity.
So, as many people approach later life, they start looking for ways of helping their pensions go further. Some of them want a little extra money, while others need a completely new source of wealth to combine with their pension. Equity release can help with this.
Alternatives to pensions
For younger savers, ISAs, Lifetime ISAs and other investments that depend on the level of risk you're willing to take, can be a good option. But they're less practical when you're nearing retirement, as it can take many years to save up a helpful lump sum.
That's why many people in retirement look at boosting their pension with equity release. It lets you borrow money against the value of your home or, by using a home reversion plan, sell part of your home in return for a lump sum. It's becoming more and more popular to release equity for retirement income because:
Equity release gives you a flexible, tax-free lump sum to spend
You can choose to make some, all or no monthly interest repayments.
It's not right for everyone, and there may be cheaper ways to borrow money, but for many it's a useful way to boost their retirement income.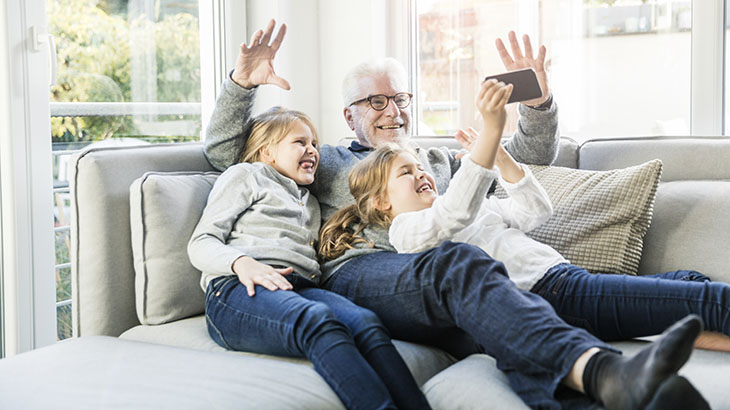 Is your home worth more than your pension pot?
There's been a lot of economic disruption over the past few years, but house prices have stayed relatively buoyant. In fact, median house price values increased by 12.6% between October 2021 and October 2022, making the average price of a property in the UK worth £296,4222.
That's had a big impact on many homeowner's retirement equity release possibilities. For example, it's helped bring the average amount of money released to above £100,000. That's just over £40,000 more than the size of the average pension pot.
Who can use their home equity for retirement income?
If you're a property owner aged 55 or over (or 50+ for our Payment Term Lifetime Mortgage), you might be able to use equity release to borrow against the value of your home. The money you draw down is tax-free, and you can use it for whatever you'd like, supporting any pension or other income you're getting.
There are two ways you can release equity from your home, without having to move out of it:
You can take out a lifetime mortgage. Just like any other mortgage, it's a loan secured against your home. You still own your home and can stay in it for as long as you'd like.
You can take part in a home reversion scheme. That means selling all or part of your property for less than its market value. You stay in your home for as long as you'd like, but as a tenant.
If you're looking to release equity through us, we only offer lifetime mortgages. Depending on the product you choose, you can release money and then either:
Make regular interest payments as you go, again just like you would with most other mortgages
Not pay any interest until the whole loan is repaid, which usually happens when you or the last surviving borrower die or move into long-term care. Interest will still be charged on the amount you owe, so can build up quickly over time.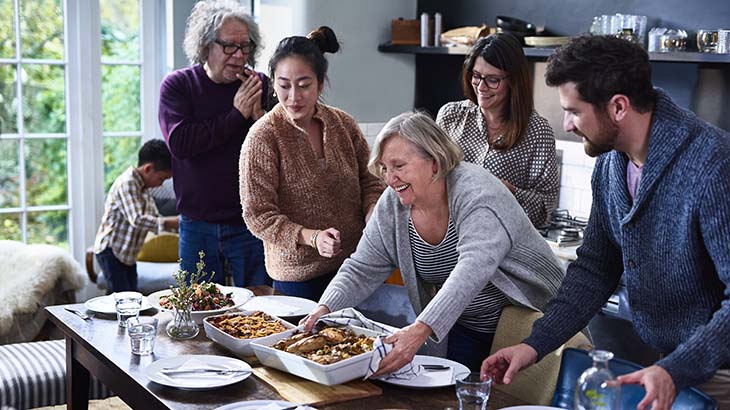 What else can people use equity release for?
People usually use equity release to cover immediate costs, from paying off loans to home renovations. Covering that kind of cost by releasing equity is one way to protect your retirement income – especially as you don't need to repay the loan until you pass away or move into long-term care.
While some invest it back into their own property, others use it to help their children get on the property ladder. Gifting money will affect how much inheritance you can leave, though, and the recipient may need to pay inheritance tax in the future.
Our customer Evadne helped her son put down a deposit on his new home.
"The lifetime mortgage has ensured my son now feels secure," she told us. "That is worth more than any money in the world."
"He texted me recently and said, 'Hey Mum, now I've got my own place, would you like to come over for a cuppa?' That's what I wanted to hear!"
How do you start releasing equity for retirement?
You can only take out equity release through a qualified financial adviser, who will make sure it's the right choice for you. They'll cover topics like:
Checking other options: They'll help you see if you can borrow money in any other, cheaper ways, or pull together the sum you need without taking out a loan
Avoiding negative equity: We and many other providers offer a No Negative Equity Guarantee, so you'll never have to pay back more than the total value of your home. If you choose our Payment Term Lifetime Mortgage product, this guarantee won't apply to any monthly repayments that you might miss though. And as a last resort your home may be repossessed.
Protecting inheritances: Your lifetime mortgage, and any unpaid interest, will be paid back from the value of your home. You can choose to protect some of that value, reserving it for your beneficiaries.
When Evadne began to look into taking out a lifetime mortgage, she found the support we gave her very useful. "I spoke to a couple of financial advisers, and Legal & General kept coming up, so I contacted them. I'm really bad at paperwork, I hate reading contracts! But I was impressed that they asked questions: Did I know what I was doing? Did I know what a lifetime mortgage entails?"
How much equity can you release from your home?
You can use our equity release calculator to see how much you can borrow with one of our Lifetime Mortgages. If you're one of the many people who are going to need a little more retirement income than what's currently in their pension, equity release could be for you.
"It solved all my problems very simply, very easily, very professionally," Evadne told us. "I feel secure in my home, I've no worries about money, and it enabled me to do something for my son that I couldn't have done under other circumstances. If it's something you need, then just do it. It's very straightforward."
Find out more
Take a look at our equity release page or learn about other ways of boosting your retirement income.
Our sources
1Retirement Living Standards, November 2022.
2Office for National Statistics, UK House Price Index summary: October 2022.