If you're a property owner in later life, you've probably seen the value of your home go up.
You might want to boost your retirement income by releasing some of that equity without moving house. Home reversion schemes and lifetime mortgages are two ways you can do that.
What is a home reversion plan?
Home reversion plans let people sell between 25% and 100% of their home in return for a cash lump sum, a regular income or both, while still living in it. They're usually available once you're aged 65 or older.
In practical terms, it's like becoming a tenant in a home you used to own. You might even have to pay rent to your provider. It can also affect your entitlement to any means-tested benefits.
And you'll have sold some or all of your home at less than its market value. That might impact you from benefiting from future price rises, and could cut down the inheritance you can leave for your loved ones.
How do home reversion schemes work?
When you take out a home reversion scheme, your provider will take ownership of their share and pay you however you've agreed. Some reversion plans are portable, so you can still move house if you want to.
Your provider won't take any money out of your home until the whole property goes on the market and sells. That usually happens when you die, or move into long-term care. You'll never have to pay back more than the value of your home.
If you're older or in poor health when you take out a home reversion scheme, you might get a better deal. That's because you'll probably stay in your home for a shorter time, so your provider is taking less of a gamble on how house prices might change.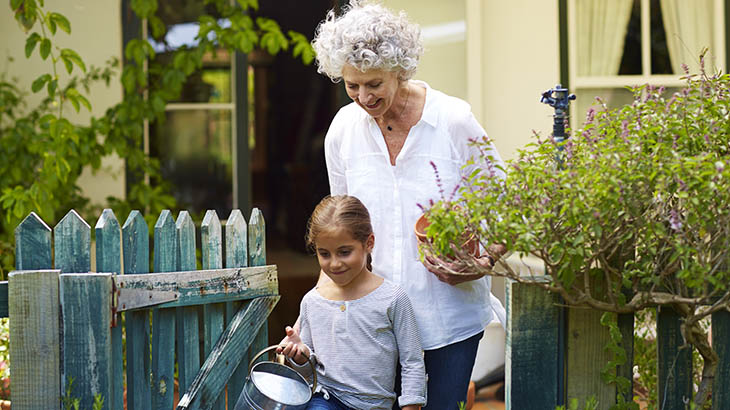 Home reversion schemes vs lifetime mortgages
Lifetime mortgages are much more popular than home reversion plans, making up most of the equity release market. But a home reversion scheme might still be a better choice for you, particularly if you're older or in poor health.
Your financial adviser can talk you through both options and help you make the right decision for you. This chart explains the basic differences and similarities between the two types of scheme:
table
With home reversion schemes:
With lifetime mortgages:

You sell 25% to 100% of your home
Your lender pays less than the market value
You can usually get them when you're 65 plus
Your lender doesn't charge any interest
If you're older or in poor health, you might get a better rate
We don't offer them

You borrow against 20% to 60% of your home
It's a loan secured against your home
You can get them when you're 55 plus (or 50 plus with our Payment Term Lifetime Mortgage)
Your lender will charge interest on your loan
Your age and health may affect the rate you can get
We do offer them
table
With both home reversion schemes and lifetime mortgages:
Any cash you get will be tax free
You can take your money as a lump sum, regular payments or both
You won't end up in negative equity
If you choose a portable plan, you can still move house
Depending on the product you choose, you might have to make payments to your lender
You can choose to pay back your loan or buy back your home, but this can be costly
There might be an impact on any means tested state benefits you're getting
You'll have less to leave as an inheritance for your loved ones
You have to take them out through a financial adviser
How much could you release?
Interested in a lifetime mortgage? Find out how much money you could release from your home with our quick and easy lifetime mortgage calculator.
What's next?
We hope that's helped you understand how home reversion works, and why lifetime mortgages are usually a better choice. If you want to find out more, we recommend a chat with your financial adviser (if you don't have one, you can find one at Unbiased) or our own advice service.