What happens to your UK state pension when you die?
After you die, it may be possible for your spouse or civil partner to receive extra pension payments from your pension or National Insurance contributions. What they are eligible for depends on when you reached State Pension age.
If your spouse or civil partner reached State Pension Age before 6th April 2016
Your spouse or civil partner may be able to increase their basic State Pension based on your National Insurance Contributions, if they do not already receive the full amount.
In order to find out what they might be eligible for, your spouse or civil partner should get in touch with the Pension Service when you die.
If your spouse or civil partner is eligible, they will receive the additional payment when they claim their own pension.
If you're single or divorced, and have not already claimed your State Pension, your estate can claim up to three months of your basic State Pension.
If your spouse or civil partner reached State Pension Age on or after 6th April 2016
If your spouse or civil partner is receiving the 'new State Pension', they may be able to inherit an extra payment in addition to their existing State Pension, depending on when your marriage or civil partnership started and when you died. You can find more information about the rules surrounding this on the Government website.
What happens to your personal or workplace pension when you die?
The amounts paid out from personal or workplace pensions when you die depends on the type of pension scheme you belong to and whether you've already started receiving your pension benefits. The pension scheme administrator will be able to provide more information.
A defined contribution pension may pay the value of your pension pot to your dependants as a lump sum.
A defined benefit (or final salary) pension may pay a pension to your spouse or partner or, in some cases, your children until they leave full time education.
If you die while paying into a workplace pension, there may also be an element of life cover, that will be payable to your dependants as a lump sum.
Rewire your retirement
How are you planning on making the most of your time in retirement? Visit our Rewirement page to find articles on everything from lifestyle to finance to help you enjoy your colourful retirement.
Next steps
If you're interested in finding out more about leaving money for your family when you die, or more about the State Pension, take a look here: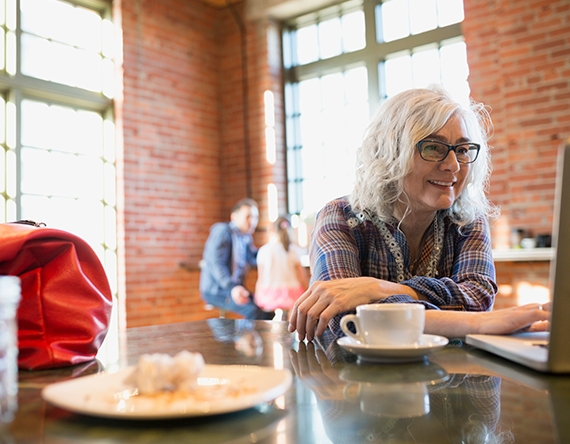 Need some help?
Making well-informed decisions about how to finance your retirement is important so it's worth shopping around and using available guidance and advice, before you buy:
Retirement guidance

Pension Wise from MoneyHelper
The government's free and impartial service, offering guidance to make money and pension choices clearer.
To find out more or book an appointment online click below or call.
0800 138 3944
8am to 6.30pm, Monday to Friday.
Calls may be recorded and monitored.
Speak to us
Our colleagues in Cardiff are always happy to answer your questions or help you apply for a quote.
0800 048 2446
Monday to Friday
9am to 5pm
We may record and monitor calls.
Get financial advice

Connect to an independent financial adviser in your area through Unbiased.