If you have serious health problems and end up permanently unable to do your job, you might be able to take early retirement due to illness. It's often called medical retirement. In this article, we explain:
What is medical retirement
How to get medical retirement
You take medical retirement by accessing any workplace or private pensions you have before the usual minimum age of 55 (or 57 after April 2028). You may also be eligible for sickness or disability benefits, such as Universal Credit or a council tax reduction. But you won't be able to take your State Pension any earlier.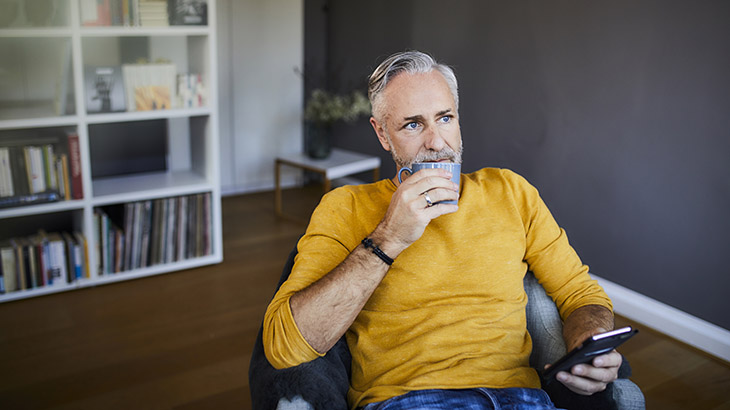 Early retirement due to health problems doesn't have to mean the end of your career. You can still work after medical retirement by finding a role that better suits your new needs. Of course, that might affect any benefits you're getting.
Applying for early retirement on grounds of ill health
To retire early because of ill health, you need to be permanently unable to carry on working:
in your current job
any other job like it.
That can be for physical or mental health reasons, or both. And you should be sure that there isn't anything that can help you go back to work, such as:
treatments or medicines you haven't tried yet
reasonable adjustments your employer can make.
Each pension provider has their own guidelines and process. Be sure to check with yours, so you know exactly what they need. You'll probably have to send them:
medical proof of your condition
confirmation from your employer that your condition is the only reason you're retiring
an ill health retirement application form.
Your provider will go through everything you've sent, and then make a decision. Hopefully they'll accept your application. If they don't, you'll usually have a set period to appeal.
Funding your medical retirement
Once your provider has ok'd your application, you'll need to decide how best to get your medical retirement pay. You'll be able to start drawing money out of your pension, which could give you higher payments.
But make sure you plan ahead, so you don't end up running out of money later on. Our Retirement Income Calculator will help you see how much you might get, and how long it could last you once you reach 55. If you're younger than that, we recommend getting estimates from a financial adviser.
Want to learn more about pension annuity and income drawdown? Read our article to understand more about these two retirement income products
If you decide to buy an annuity, taking early retirement due to ill health may help you get a better deal. You could qualify for an enhanced annuity, which will give you a higher annual income than a normal one.
Some people take ill health retirement because they have a life-threatening illness. If that's the case, you might be able to take your whole pension pot as a tax-free lump sum. You'll need to:
be under 75 and expected to live for less than a year
have less than £1,073,100 in your pension pot.
If you're over 75, you'll pay tax on the lump sum. You might also be able to pass at least 50% of your pot to your spouse or civil partner. That depends on your provider.
Early retirement and mental health
You can retire early if you have mental health problems that make work too hard or even impossible. The guidelines and process are the same as for physical ones. Your mental health challenges need to leave you permanently incapable of doing your current job or any other job like it.
And whatever your reason for taking early retirement, we recommend keeping an eye on your mental health. You might need some extra help and support, as you've stepped away from your workplace community and might not have one similar at home to replace it. Mental health charity Mind is a very good starting point.
Early retirement due to disability
You can retire early if you have a disability that makes work too hard or even impossible. As with mental health issues, the guidelines and process are just the same as for physical ones. Your disability needs to make you permanently incapable of doing your current job or any other job like it.
What's next?
If you're facing serious health issues, you have our sympathy. We hope that life hasn't become too challenging, and that early retirement will give you some relief. To get things moving, we recommend:
Checking in with your pension provider to see:

whether you can take your pension early
how you could take money out of it
what sort of income that could provide
how you apply for early retirement

Talking to your doctor and employer to confirm that there are:

no other possible treatments or medicines for your condition
no reasonable workplace adjustments that could help with it
It's also worth planning out how your finances will work once you do retire. So: