What is Inheritance Tax and does it apply to you?
Inheritance Tax (IHT) is a tax that's generally payable on the value of your estate (property, savings and possessions) after you die, depending on how much your estate is worth. The standard inheritance tax rate is 40%. This is only charged against any part of your estate that exceeds the Inheritance Tax threshold and any available Residence Nil Rate Band (RNRB).
There is normally no tax to be paid if:
The value of your estate is below the Inheritance Tax threshold, or
You leave everything to your spouse or civil partner, or
You leave everything to an exempt beneficiary, such as a charity.
Pension schemes will differ, but generally death benefit payments from a pension aren't subject to IHT where the pension trustees have discretion over who the recipients are.
What is the threshold for Inheritance Tax?
The Inheritance Tax threshold for 2023/24 is £325,000. This is also known as the Nil Rate Band (NRB). You can pass on assets up to the value of your NRB without having to pay any Inheritance Tax. Please note that even if the value of your estate is below the threshold, it may still need to be reported to HMRC.
Following the introduction of the Residence Nil Rate Band (RNRB), it's possible to increase your Inheritance Tax threshold if you
pass your home on
to your children (adopted, fostered or step) or grandchildren. If the conditions are met this will increase your threshold by £175,000, which when combined with the NRB of £325,000 gives a potential combined allowance of £500,000.
For married couples or those in a civil partnership where the NRB and/or RNRB is not fully utilised on first death, the remaining threshold passes to the surviving spouse or civil partner, meaning a threshold of up to £1million can be applied against the estate following their death. Further information on allowances can be found at
Gov.uk
.
The NRB and RNRB have been frozen until April 2026.
How much is Inheritance Tax?
The inheritance tax rate is 40% of the value of the estate exceeding the Nil Rate Band threshold. For example, on an estate worth £600,000, which includes the property, left to a friend (therefore meaning the RNRB does not apply):
The amount on which inheritance tax will be charged is £275,000 (£600,000 minus the £325,000 threshold).
At a rate of 40%, the tax payable will be £110,000 (40% of £275,000).
The standard rate can be reduced to a rate of 36% on some assets if the deceased leaves 10% or more of the 'net value' of their estate to charity in their will.
There are reliefs and exemptions available that may reduce the IHT payable. These include:
Making use of the annual £3000 allowance
Normal expenditure out of income. You can make regular payments to another person, for example to help with their living costs. There's no limit to how much you can give tax free, as long as:


you can afford the payments after meeting your usual living costs
you pay from your regular monthly income.

Lifetime direct gifts with no immediate IHT. Some lifetime gifts are subject to IHT (i.e. those made to discretionary trusts that are above the NRB), this is at a reduced rate.
Taper Relief can mean that gifts given in the 7 years prior to the gift giver's death can result in a tax charge below 40%.
Inheritance Tax Calculator
Pensions and Inheritance Tax
It's important to know the Inheritance Tax rules when inheriting a pension fund or receiving death benefits. Death benefits from a pension can be ongoing or a lump sum payment to a dependant after someone passes away.
Death benefits from a pension are generally exempt from Inheritance Tax where the pension trustees have discretion over who receives them. However, there are some scenarios where Inheritance Tax may still be payable:
Death benefits from a pension can be subject to Inheritance Tax if the estate has a legal right to the payment, or the member can dictate to whom any benefit is paid
There is a lifetime transfer made of the death benefit when the member is in ill-health
If you've taken your tax-free cash, but don't spend or gift it before you pass away, it will be included within your estate and IHT may be charged
How to pay Inheritance Tax
Paying inheritance tax requires obtaining an inheritance tax payment reference number from HM Revenue and Customs (HMRC). This should be done at least 3 weeks before your first payment is due. You can retrieve your reference number by either:
HMRC will start to charge interest from six months after death.
Visit Gov.uk for further details on how to pay your Inheritance Tax bill. It's suggested that you seek professional advice when paying your Inheritance Tax.
It's always a difficult time when someone close to you dies. We've outlined the steps to take in Bereavement and how you can
tell us about a death here
.
When do you pay Inheritance Tax?
How much money can you give away without incurring an inheritance tax charge?
What is effective Inheritance Tax planning?
Where can I find more information on Inheritance Tax planning?
Next steps
We can't help you manage how you use or gift your money, but we do have products and information that may help: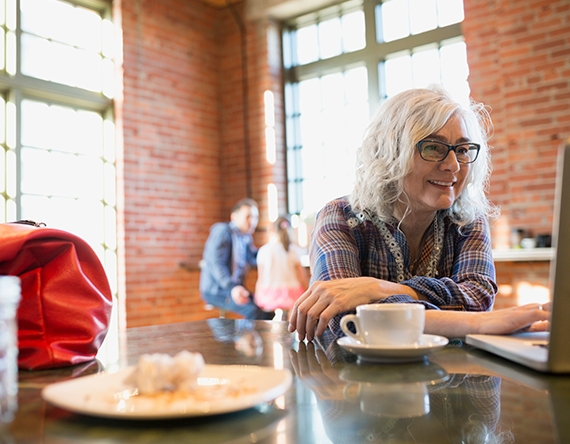 Need help?
Making decisions about finances is important so it's worth making use of the guidance and advice services available.
Retirement guidance

Pension Wise from MoneyHelper
The government's free and impartial service, offering guidance to make money and pension choices clearer.
To find out more or book an appointment online click below or call.
0800 138 3944
8am to 6.30pm, Monday to Friday.
Calls may be recorded and monitored.
Speak with us
Our colleagues in Cardiff are always happy to answer your questions or tell you about our retirement income products.
0800 048 2446
Monday to Friday
9am to 5pm
We may record and monitor calls.
Get advice

Find an independent financial adviser in your area through Unbiased.