There's a large group of workers who feel overlooked by potential employers. They're the over 50s in the workforce who believe that their age is putting the brakes on their career. Worryingly, this means UK businesses are at risk of losing out on their invaluable experience, and older workers' pension pots are missing out on vital contributions.
According to our recent research, three million job seekers over 501 believe their age has made employers less likely to hire them. That's a huge group of valuable workers who are facing a hurdle in their hunt to find work. And the number only increases for the over 60s.
More people are working into later life
The number of over 50s in work has increased by more than a third (36%) in the last 20 years. By 2030, 47% of all over 50s are forecast to be part of the UK labour force.
"Our research demonstrates a significant cultural shift in the world of work," says Andrew Kail, CEO of Retail Retirement at Legal & General. "People are continuing to work for longer, in order to reach their desired retirement lifestyle but also in response to changes in wealth, State Pension provision and to reflect the fact that we are living longer as a society."
But no one said it was going to be easy. Age discrimination is a frustrating fact of life for many over 50s seeking employment – more than half (52%) felt their age put them at a significant disadvantage. Some, such as Cheryl, found the process too much and gave up on job seeking altogether. After being made redundant in her early 60s, Cheryl struggled to find a new role, despite applying for 30 jobs a week. It wasn't the first time she had faced difficulties in getting a job as an older worker either. A decade earlier she arrived at an interview, only to be told by her interviewers that they hadn't realised "how old she was".

According to Stuart Lewis, Founder of Rest Less, a website that helps over 50s look for work: "We hear from our members on a daily basis about the challenges they face when it comes to age discrimination. Despite age being a legally protected characteristic, discrimination on these grounds is all too common."
The effects of redundancy
Redundancy can affect us at any stage of life but when it happens later in our working lives, it can have a much bigger impact than for those just starting out in their career. More than one in 10 over 50s have left the workforce in the past five years as a result of redundancy. And it's having a significant impact on their retirement plans, with less going into their pension pot the more time they spend out of work.
Says Kail, "We are living and working longer than ever before and the reality is, many of us will be relying on working longer to save for retirement. It's therefore vital that older workers feel protected in the workplace, and not at greater risk of redundancy. The Government's planned investment of additional funds to get over 50s back into work is a step in the right direction, but there is much more to be done to promote a multi-generational and inclusive workforce."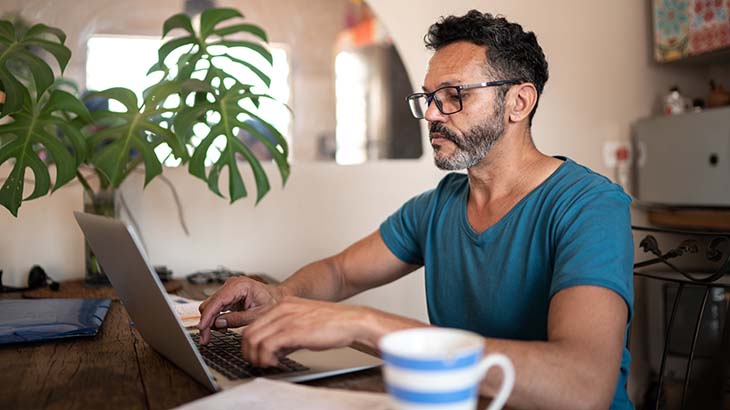 Support for getting a job over 50
There's a great deal you can do to help your possible next boss see past the age gap and appreciate your skills and experience. Feeling 'overqualified' and more expensive than their younger counterparts was a point raised by many job seekers in their 50s and 60s, but it's worth embracing your age and presenting it as an opportunity. A wealth of experience is worth its weight in gold, an important hiring factor which employers often overlook.
But being realistic about the challenges many of us face is also important. Common stereotypes include older workers being reluctant to learn new technology and having poorer IT skills. Understanding the discrimination goggles being worn on the other side of the desk can help you target your CV and interview accordingly. You'll need to be able to flag up the ways in which you don't fit the typecasting.
Refreshing your skills
If you do find your CV's lacking the skills required for the roles you're seeking, you might find taking a course a useful move. That's what Jacky, one of our Rewirement podcast guests, did. Even if you choose a topic that's unrelated to work, it demonstrates a willingness and capacity to learn that can be attractive to an employer. And there's the added personal benefit that firing those neurons is as important in maintaining your mental health in later life as exercising is for your heart. If you're feeling uninspired, you can pick up some ideas at the Rest Less website.
Says Kail, "Over 50s workers have a wealth of experience and knowledge that UK employers simply can't afford to lose. As we all adjust to new ways of working in the wake of Covid-19, where 'retirement' will be different for many people, it's crucial that older workers are not forgotten."
Our sources
1Over 50s in the labour market: a report for Legal & General. Centre for Economics and Business. 2021
Primary sources: Opinium survey of 2,000 over 50s in the UK, ONS Labour Force Survey and ONS Wealth and Assets Survey