Self-employed life insurance
Anyone who wants to be their own boss can understand the benefits of becoming self-employed, but without life insurance, your family's financial future could be less secure. For the self-employed, insurance policies that protect your loved ones if you were to die – such as life insurance – are important to consider.
While being your own boss gives you certain freedoms, the switch to self-employment also means taking on new responsibilities and losing some benefits you may have taken for granted. Many employers offer a 'death-in-service benefit', where your loved ones will receive a multiple of your salary if you were to die while employed with the organisation. With no death-in-service benefit, it's important that self-employed people consider getting life insurance, or other forms of personal insurance that could mitigate the absence of Statutory Sick Pay, parental leave and paid holidays.
What's the difference between life insurance and personal insurance?
Life insurance refers to insurance policies that could pay out a cash sum if you die or are diagnosed with a terminal illness (normally with a life expectancy of less than 12 months) during the policy term.
Life insurance is not simply for permanent employees with a full-time salary. In fact, it may be even more important to get life insurance if you're self-employed, as there are benefits you won't receive which some permanent employees do as a workplace benefit.
Personal insurance is a broader term that refers to any insurance policy that you take out as an individual for personal or family protection. So while there is no standalone product called 'personal insurance' for self-employed workers, there are various types of insurance which fall under this category.
Types of insurance for the self-employed
When taking the step into freelancing, consulting or contractor work, there are various types of self-employed insurance you may want to consider.
As an employee you may have received a Death in Service benefit, but that isn't the case when you're self-employed, so it makes sense to consider insurance.
Our Life Insurance could pay out a cash sum if you die or are diagnosed with a terminal illness (with a life expectancy of less than 12 months) while covered by the policy. And given an employer's death-in-service benefit will only be in place for the duration of your employment, it can be sensible to take out life insurance whether you're self-employed or not.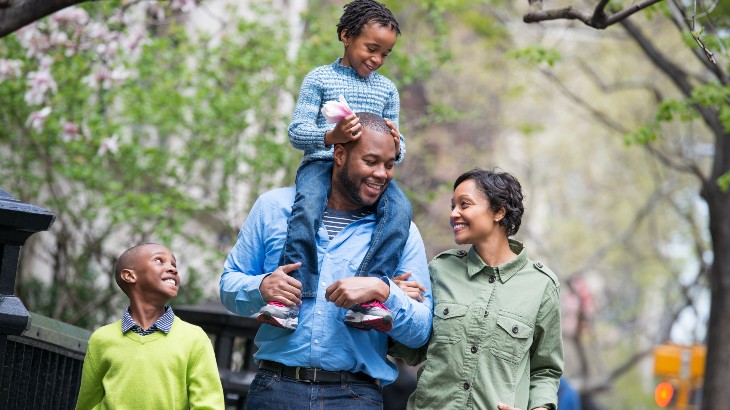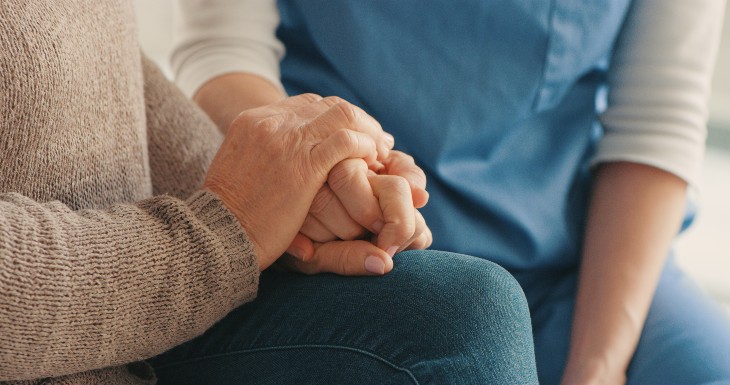 Critical Illness Cover is another form of insurance that can be used for self-employed people, and can be added for an extra cost when you take out Life Insurance or Decreasing Life Insurance. If you work for yourself, critical illness cover is an important option to consider. It could pay out a cash sum if you're diagnosed with, or undergo a medical procedure, for one of the specified critical illnesses that we cover during the length of your policy, and you survive 14 days from the diagnosis.
Income Protection Benefit
As you will no longer enjoy the benefit of sick pay if you're self-employed, what will happen if a long-term illness or injury means you're unable to work, resulting in a loss of earnings?
With Income Protection Benefit you'll receive a regular monthly payment if you can't work due to incapacity caused by an illness, or an injury which results in a loss of earnings. This continues until you return to work, retire, die, or your plan comes to an end – whichever comes first.
Find out more about Income Protection Benefit, which is available through our team of financial advisers.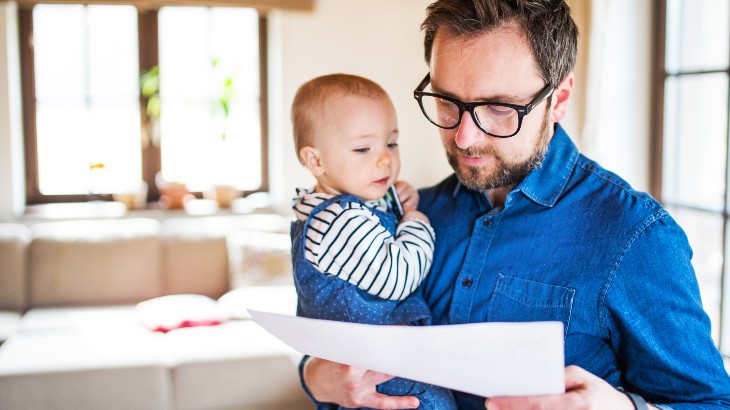 Do I need life insurance if I'm self-employed?
Life insurance can be an invaluable form of personal insurance for self-employed people. If you work for yourself, there's a good chance you're attracted to the various advantages: choosing when you go on holiday, taking on a variety of projects, and the ability to deduct allowable expenses from your running costs. But compared to a permanent employee, you also don't receive the following:
Paid holiday
Statutory Sick Pay
Statutory Maternity / Paternity / Adoption Pay
Statutory Redundancy Pay
The National Minimum Wage
Paid time off for emergencies
Paid compassionate leave.
So while being your own boss is appealing, unless you have 'self-employed life insurance' such as a term Life Insurance policy, your loved ones will have less protection against the financial impact of your death, or a critical illness if you have Life Insurance and Critical Illness Cover. If you have a family or dependents who rely on you financially, and if you've lost a death-in-service benefit from an employer, life insurance can give added protection and peace of mind if you're self-employed. Just remember, these are not savings or investment products and have no cash value unless a valid claim is made.
Is life insurance tax deductible for self employed people?
Many self-employed individuals can claim tax deductible expenses, such as travel costs and phone bills, but premiums for personal life insurance are not tax deductible. However, any cash sum payout from a life insurance policy is not subject to Income Tax.
Life Insurance for the self-employed
Regardless of whether you're a permanent employee or self-employed, our life insurance works in the same way for policyholders. Life Insurance can help minimise the financial impact on your loved ones if you die during the length of your policy, helping to reassure you that your family's way of life is protected should the worst happen. We also offer a Decreasing Life Insurance policy which is designed specifically to help protect a repayment mortgage, as the amount of cover will reduce roughly in line with the way a repayment mortgage decreases.