What to consider when buying a house
Buying a house for the first time, or taking your next steps on the ladder, can be an exciting journey. But looking for a new home means thinking with your head as well as your heart, and there are many pieces of the jigsaw – from changes in Stamp Duty thresholds to managing the 'chain'. Our guide aims to explain the house buying process to help you with your buying and moving checklist.
When is the right time to buy a house?
Everyone's circumstances are different, but there are some factors you may want to consider before deciding to make your big move.
Can you afford to move? Buying a house comes with many costs, which we'll cover in detail later. Even if you're 'mortgageable', you will want to ensure you have funds in reserve to cover everything from legal fees to removal costs.
How long do you intend to live there? The average British homeowner stays in the same property for almost 21 years, according to Zoopla. Given the high cost of moving, you may want to think carefully about whether you'd be happy to live in a property for the medium to long-term.
What is your employment situation? If your income is reliable and you don't intend on relocating for many years, you may feel more confident about buying a home than if your income or life circumstances are insecure. Also, getting a mortgage is usually more straightforward if you're a permanent employee, whereas self-employed applicants may be asked to provide multiple years of certified accounts.
What are the market conditions? In the 20 years from the first quarter of 2002 to the same period in 2023, average UK house prices rose from £95,356 to £258,115, according to Nationwide. But many external factors can affect the affordability of moving home – from the rate of inflation to the changing popularity of a location – so it's important to keep your ears to the ground and assess the market.
Do you have commitments? If you're likely to be tied to a particular area due to work commitments, local schools or perhaps being close to ageing parents, you may want to think about when – and where – to buy a house that is suitable for everyone's needs.
Costs when buying a house
There are many costs to consider when buying a house, so budgeting is key. Here is a summary of the fees you'll need to take into account:
Your mortgage. Applying for a mortgage means you may wish to hire a broker to find the right deal for you, particularly if your finances are complex. If you're offered a mortgage by a lender, fees can vary according to which deal you take out, but you can expect to pay an arrangement and booking fee at the very least, perhaps between £1,000 to £2,000.
Legal fees. Hiring a solicitor or conveyancer can ensure the legal aspects of your move are handled correctly, from Local Authority searches to drawing up contracts and transferring funds. Costs vary according to the firm you use and the complexity of the transaction, but £800 to £1500 is a reasonable estimate, and costs can sometimes be higher. The Law Society has an online tool which could help you find a solicitor.
Estate agent fees. If you're selling a home and buying a new one, you'll pay estate agent fees. Not everyone loves estate agents, but a good agent can help advertise your property, host viewings and generate interest among buyers. Costs can vary according to whether you go for an online or high street agent, and the level of service they offer – expect to pay anywhere between 1% to 3.5% +VAT of the agreed sale price.
A survey. Property surveys are visual inspections (and a written report) which summarises the condition of a home, from minor defects to serious causes for concern. While it will cost you money to get a survey done – often a few hundred pounds for a HomeBuyers Report – you might save money in the long-run if you decide to pull out of buying a house that needs major repairs, or if you can justify lowering your bid if you receive a 'bad survey'.
Other costs. There are all sorts of potential extra costs when buying a house, such as removals and storage, home and life insurance, and Stamp Duty if applicable – see GOV.UK for the latest thresholds.
How much can you afford to borrow?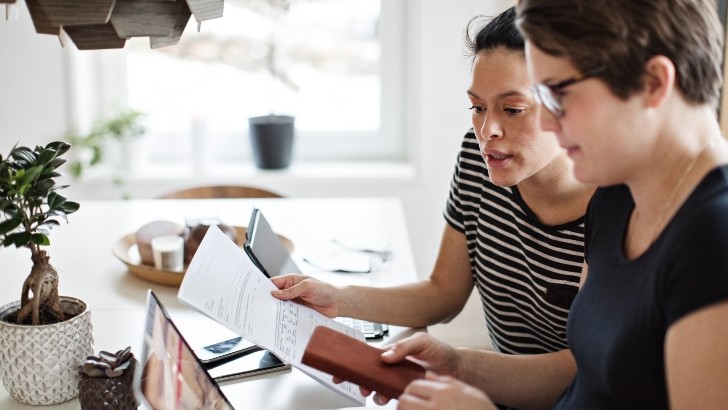 Of course, it's not just the fees that matter when buying a house, but your ability to borrow money. Some banks may let you borrow with as little as a 5% deposit on a property's value, but it's more common to have a larger deposit.
Your household earnings will also be taken into account by a lender. In many cases, a bank will let you borrow up to 4.5 times your annual salary.
What to look for when buying a house
Once you've established your budget and you have an idea of how you might buy a house, there are lots of other factors to consider. If you have children, or you're thinking of starting a family, access to good schools could be a priority – websites like Locrating can help you research catchment areas.
Your commute to work is another factor, taking into account the distance, cost of train season tickets or fuel, and how often you expect to be on-site.
You may also wish to think about a home's resale value. No one has a crystal ball, but are there improvements planned for the neighbourhood and is the property likely to increase in value?
And of course, home ownership has many upsides, but repairs are an ongoing responsibility. You should consider whether you'd be happy to undertake a renovation project, or would rather live somewhere that's low maintenance.
10 questions to ask when viewing a house
If you're viewing a property and you're dazzled by the prospect of living there, it's important to remember the practical things you need to know when buying a house. Assuming you're interested in the property, here are ten ideas for questions to ask an estate agent during a viewing.
How long have the owners lived there?
Why are they selling?
Have there been any offers?
Have any sales on the property fallen through?
Is the seller in a chain or chain-free?
If they're in a chain, how quickly are the sellers looking to move?
What is included in the boundary of the home? For example, outbuildings or land.
When were upgrades and repairs last carried out? For example, the roof, windows and central heating.
Are there any major works planned?
Have there been any complaints about the neighbours?
How long does buying a house take?
As a rough guide, it takes around four to five months to buy a house from your first viewing to completion. But no two transactions are the same. If you're a first-time buyer, you may be able to move more quickly as you won't be waiting to complete a sale before buying your first property. But your purchase could take longer than you think, especially if the seller is yet to find their next home, or if you're buying a probate property where the family of the deceased have a number of matters to address. Anyone buying a chain-free property – where the transaction is not dependent on the seller finding their next home – can theoretically move more quickly.
Should you get life insurance when buying a home?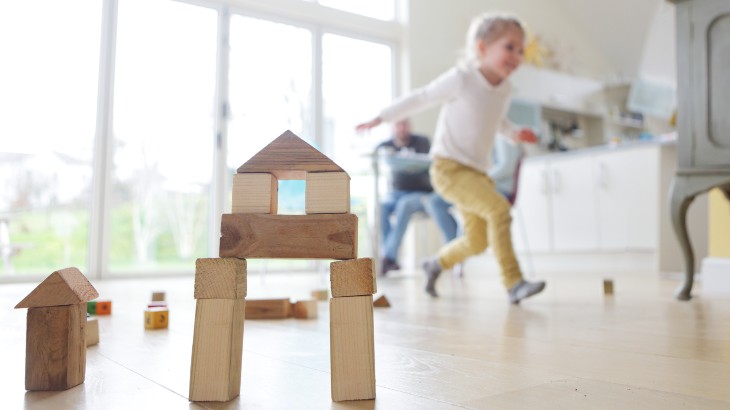 Technically, you're not legally required to get life insurance when you buy a property, but some lenders may make it a lending condition. If you were to pass away while covered by life insurance, the payout could be used to pay off the outstanding mortgage balance. Some homeowners opt for decreasing life insurance, where the amount of cover reduces roughly in line with the way your repayment mortgage decreases.