You've reached the end of your interest-only mortgage. What happens next? If you don't have enough money set aside to cover the loan, that might be a hard question to answer.
First of all, it's hopefully reassuring to know that many people are asking the same thing. There are a lot of interest-only mortgages out there. At the end of 2021, there were about 754,000 of them. By 2027, about 334,000 of them will need to be repaid in full.
And the last few years have been – to say the least – a bit unpredictable! So, many people's mortgage repayment plans won't have worked out as expected or hoped for.
That's why lots of us are now moving straight from "Aha! My interest-only mortgage is coming to an end" to "Hmm – but can I extend my interest-only mortgage term?"
We've put this article together to help. We'll talk you through:
what happens when your interest-only mortgage ends
can you extend an interest-only mortgage?
could equity release be an option to repay an interest-only mortgage?
What happens at the end of an interest-only mortgage term?
When your interest-only mortgage ends, your lender will expect you to pay off the loan in full with a single lump sum. Hopefully this won't be a surprise. Your lender should have been in touch with you a year before, six months before and finally just before the end of your mortgage.
If you're a younger borrower, you can usually:
extend your mortgage
switch to another lender.
As you get older, that can get harder. But on the plus side, once you're 50 or older, other possibilities open up. You might be able to pay off your loan by:
pulling some money out of your pension
taking out an equity release mortgage.
And whatever age you are, if you're ready to move you might be able to pay off your loan by:
selling your current place and downsizing.
Can I extend my interest-only mortgage?
It's possible to extend an interest-only mortgage, but it's never guaranteed. Whether or not you can extend yours will depend on your lender.
The FCA recommends getting in touch with them as soon as possible. As a rule, the earlier you ask "can I extend my interest-only mortgage term", the more they'll be able to do for you.
There are several different ways they could extend your mortgage, including:
turning all or part of it into a repayment mortgage, with a later agreed full repayment date
letting you repay it with several agreed payments rather than just one lump sum.
They'll let you know what's possible when you talk with them.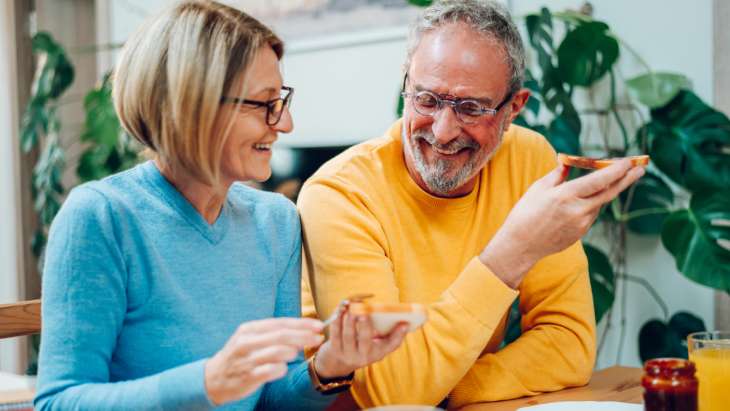 Will equity release help you pay off an interest-only mortgage?
If you're over 55, you might be able to take out equity release to pay off your interest-only mortgage. One equity release option is a traditional lifetime mortgage. It's a loan secured against your home that lets you access the money tied up in it, without having to move out. If you're under 55, but over 50, you could take out a Payment Term Lifetime Mortgage. It's also a loan secured against your home, with monthly interest payments until you retire or reach age 75, whichever is sooner. After that, the interest is added to the loan. Paying back the interest reduces the overall cost of your loan - but as a last resort, if you don't keep up your monthly repayments, your home could be repossessed.
If you do take a lifetime mortgage, you have to start by paying off your current mortgage. You can't have a standard mortgage and a lifetime mortgage at the same time. With some products you can leave some money untouched, ready for any future expenses.
From a budgeting point of view, lifetime mortgages can be very flexible. The loan itself will be repaid when the last borrower dies or moves into long-term care. Before then, your lender will charge interest on your loan. You can either pay it back directly or have it added to your loan.
You can only take a lifetime mortgage out through a qualified financial adviser. They'll make sure that you:
understand your options and the product you finally choose
don't have any better ways of paying off your current mortgage
are making the right choice for you.
A lifetime mortgage may affect any means-tested benefits you receive, as well as your tax position and any future inheritance. Your adviser will go through all this with you as well.
How much could you release?
If equity release sounds like it might be right for you, use our equity release calculator to see how much money could be tied up in your home.
What's next?
How can we help you?
If you're thinking about equity release, our articles will tell you more about it and help you see if it could work for you:
To find out how much you could release from your home, check out our Equity Release Calculator. And our Lifetime Mortgage page will show you how our own equity release products work.
Where else can you get help?