Why choose our pension?
Our Personal Pension is a great option for self-employed. It's a flexible and tax efficient way to save for your long term future.
We automatically add the government top-up to the money you pay in. This works out as 25% of your contribution. For example, if you save £200 a month, it's topped up with £50. And a lump sum of £2,000 would get an extra £500.
You can pay money into the pension from 18 until you're 75 and start enjoying your savings from as early as 55 (rising to age 57 from April 2028).
Tax rules may change in the future.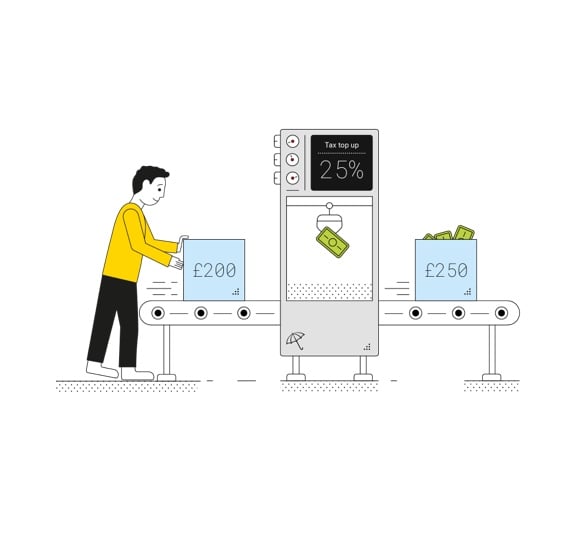 Sounds good. What's the risk?
Our Personal Pension invests in stocks and shares, which means the value of your investment will go up and down. It isn't guaranteed, so you may get back less than you put in.
Please read the Personal Pension Key Features and Terms and Conditions before applying.
'Flexible, easy and approachable. Strong choice of products with varying risk levels which suits the pension fund investor's risk appetite.'
Nilesh
'Easy to use, straightforward, I had my pension scheme set up in a few minutes!'
Severine
'Being self-employed meant I delayed thinking about a pension for quite a while... Legal & General stood out for professionalism.'
Jenny
Are you looking to consolidate your pensions?
Looking for a low-cost way to bring all your pensions together into one pot?