Making life insurance quotes easier
A life insurance application can easily slip to the bottom of a to-do list, but making sure you're covered could prove invaluable if your loved ones ever need to make a claim. In this guide we'll cover some of the basics of what to expect when getting a quote applying for life insurance, including the sorts of questions you might get asked, any health checks, and how long the process takes.
Why applying for life insurance is simpler than it sounds
It's understandable if you think applying for life insurance is a little daunting. You may think it's going to be too complicated or time-consuming, or maybe you keep putting it off because it's not something you want to think about. And of course, thinking about death is not exactly the most cheerful of subjects. But it doesn't have to be this way. We've tried to make it as easy as possible to get a life insurance quote, and with life cover available from just £5 a month depending on the amount of cover you need, we want to make sure our policies are as widely available as we can.
Questions to ask yourself when applying for life insurance
Before you start your life insurance application, it's worth thinking about what you're looking to get from the policy. Some questions to ask yourself include:
What kind of life insurance do you want?
Who would you like to cover? For example, just yourself or your partner too.
How much cover do you need?
How much you can comfortably afford in monthly or annual premiums? If you choose annual premiums, this option is only available when applying by phone.
How long do you need the cover for?
Once you've had a think about your life insurance needs, you can get a quote online. It's a quick and easy way to get an idea of what your premiums may look like, as we explain below.
Getting a life insurance quote
Your first step in applying for life insurance is to get a quote. We've laid out the steps to show you just how easy the process is.
Enter your address, email address, your date of birth and whether you've smoked, used e-cigarettes or used nicotine replacements in the last 12 months.
Select the type of cover you need, either Life Insurance or Decreasing Life Insurance.
Tell us who you'd like the policy to cover, the amount of cover you need (here's a quick calculator if you're unsure) and how long you want the cover to last. Alternatively, you can tell us how much you can afford to pay and we'll tell you how much cover you can have.
We'll then ask you to provide your phone number, it's not compulsory to provide a phone number; this is an option if you would like some extra help understanding our products.
Once you request the quote, you'll be given the option of adding Critical Illness Cover for an extra cost. This can be added when taking out a Life Insurance or Decreasing Life Insurance policy. It could pay out a cash sum if you're diagnosed with, or undergo a medical procedure, for one of the specified critical illnesses that we cover during the length of your policy, and you survive for 14 days from diagnosis.
How to apply for life insurance after your quote
If you're happy with your quote, you can start the formal life insurance application process, which usually takes less than 20 minutes. You will be asked to complete a life insurance questionnaire. Some of the questions asked when applying for life insurance include:
What is your medical history? This includes dates of medical events or procedures.
What is your family's medical history?
Are you on any medication, or have been previously?
Are you a smoker?
What is your up-to-date height and weight?
It's really important that you answer all the questions in your life insurance application accurately, and in full. Failure to do so may mean that you're unable to make a successful claim.
With your consent, we may request to see your medical records before deciding whether to approve or decline a life insurance application. You have the opportunity to view the medical report before it is sent by your doctor to Legal & General.
And there you have it – in just a few steps, you can get a life insurance quote and start
your application. If you want to explore a few other options, you can always edit your
quote or you can return to complete it later. Or if you're ready to apply for life insurance,
you'll have the option to go ahead and take out a policy straight away. If you have any
questions, you're always welcome to call the Legal & General team and we'll be happy to assist. You can also apply by telephone if you prefer.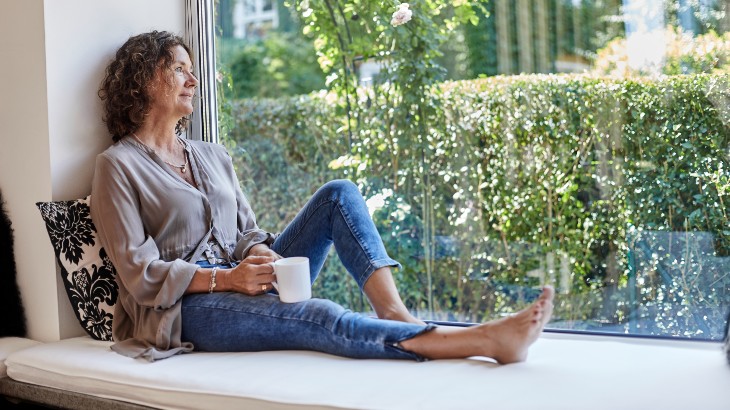 Visit our Life Cover page for more information about our range of life insurance products. You can also use our life insurance calculator to find out how much cover you might need.