Life insurance, which can also be known as life cover or life assurance, is a type of policy that protects your loved ones with financial support if you die. It can help minimise the financial impact that your death could have on your family and offer peace of mind to those you care about most.
Most life insurance policies are designed to pay out a cash sum to your loved ones if you die while covered by the policy. It can help them deal with everyday money worries such as household bills, childcare costs or mortgage payments.
You choose the amount of cover you need and how long you need it for and whether you want joint or single life insurance policies. For more help, take a look at our life insurance calculator or speak to your financial adviser.
Life insurance explained
How would your family copy financially if you weren't around? That's where life insurance could help...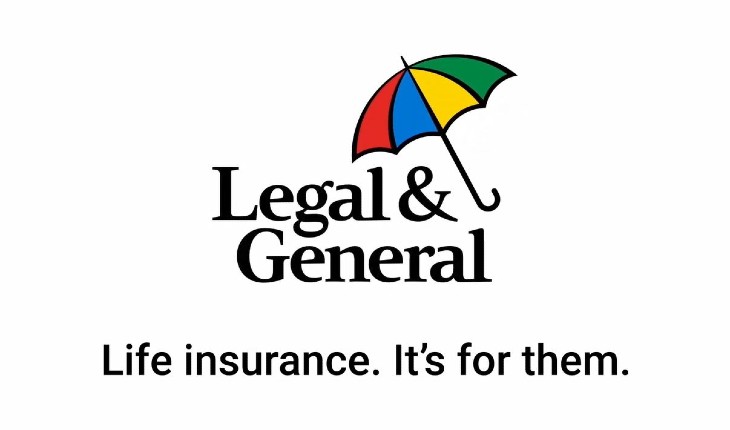 Life insurance explained video
What are the key benefits of life insurance?
Below are some of the main reasons people tend to take out life insurance:
Financial protection for your family, helping to secure their future even if you have limited savings.
A cash sum to cover ongoing living expenses such as mortgage, rent, or childcare.
Easing the burden and reducing stress for your loved ones after your passing.
Providing continuity for your family, allowing them to remain in their home.
Mitigating the impact of a lack of savings.
Can be a lending conditions if you need a mortgage to buy a house.
How does life insurance work?
Legal & General life insurance could pay out a cash sum if you die while covered by your policy. If you have added Critical Illness Cover for an extra cost when taking out cover, you could receive a cash sum if you're diagnosed with, or undergo a medical procedure for one of the specified critical illnesses that we cover.
You choose the amount of cover you need and how long you need it for. You can take out life insurance under joint or single names and you can pay your premiums monthly or annually.
Do I need life insurance?
Whether you need life insurance is a personal decision. But if there are people that depend on you financially, such as children or a partner who require your financial support, then life insurance could be a way of helping to protect them.
One simple way to explain life insurance is to think of it as a financial safety net if you were no longer around. How much money would they need to cover childcare costs, household bills and day-to-day living expenses? If you're retired and your children have long since flown the nest, you may have less need for life insurance, but for couples, homeowners, young families and parents with older children, getting life insurance can be a smart idea.
What does life insurance cover?
Put simply, it covers your life, but there are different types of life insurance and the cash sum from a payout can cover various needs.
Our Decreasing Life Insurance is often used to help protect a repayment mortgage because the amount of cover reduces roughly in line with the way a repayment mortgage decreases.
In contrast, our Life Insurance is usually chosen to help financially protect loved ones for different reasons. The cash sum could be used by your family to help cover everyday living expenses such as household bills, rent or childcare, or it could be used to help pay off a mortgage.
These pollicies include Terminal Illness Cover an no extra cost. This means you could receive a life insurance payout while you're alive if you have a terminal illness with a life expectancy of less than 12 months.
We also offer Care Concierge to our life insurance policyholders. Care Concierge is a confidential telephone advisory service that can help you understand and find later life care and the options that are available.
What other types of life insurance are available in the market?
Whole of life insurance
The difference with whole of life insurance, sometimes called life assurance, is that the cover lasts for the whole of your life so the cash sum from a valid claim will be paid whenever you pass away, rather than during a specific period of cover.
Over 50s Life Insurance
Legal & General also offer a policy which can help you leave some extra cash to your loved ones after you die – Over 50s Life Insurance.
If you're aged between 50 and 80, Over 50s Life Insurance can help you leave behind some money which can be used by your family to pay unpaid bills, contribute towards funeral costs or buy a small gift.
Is life insurance only for people with children?
Raising a child is one of the obvious reasons people start to think about life insurance. After all, what is life insurance for if not to protect families? But it's not the only reason you should think about getting cover. Here are some of the other areas of your life that a life insurance payout could protect, even if you don't have children:
A property. If you live with your partner and they would struggle with housing costs if you were to die, a life insurance pay out could help pay off the mortgage or contribute towards the rent.
Living expenses. A life insurance payout could support a partner with ongoing costs like household bills, hobbies and activities.
Friends and family. Even if you don't have children, life insurance could protect friends or family members, such as parents or siblings, that rely on you financially.
Please remember that life insurance is not a savings or investment product and has no cash value unless a valid claim is made.
Find out more about our life insurance products
Can I choose who the money goes to when I pass away?
Yes, you can decide which person, or people, should receive any life insurance payout when you pass away – these are known as your life insurance beneficiaries. You can choose anyone you like to be a beneficiary, but they will need to be at least 18 years-old to receive any funds.
To ensure your chosen beneficiaries receive any payout, you would need to write your 'life insurance policy in trust' or make sure your chosen beneficiaries are written in your will. Otherwise, any cash sum from a life insurance payout would be paid to the estate which would be distributed according to the terms of the will, if there is one or failing that the law of intestacy.
Whose life would my insurance cover??
That depends on whether you choose a single or joint life insurance policy, which will depend on your circumstances and preferences.
As the names suggest, a single life insurance policy covers one person, whereas joint life insurance covers two lives. However, some couples choose to take out two single life insurance policies, as joint life insurance will only pay out once if a valid claim is made.
Why might life insurance not pay out?
A life insurance payout is not guaranteed. Here are some of the circumstances where you wouldn't receive a cash sum after making a claim.
If you provided inaccurate information when you applied for life insurance, such as misrepresenting your smoker status.
If your premiums aren't paid and up to date.
If you die as a result of suicide within the first year of the policy, or an event where in our reasonable opinion, you took your own life.
Can I get life insurance if I have a pre-existing condition?
You can still get life insurance even if you have suffered from ill health and have a pre-existing medical condition. However, if this applies to you, you may be asked to take a medical exam before any cover is offered, and your premiums may be higher to reflect the greater risk to your life.
If you're still wondering how life insurance works, read our life insurance FAQs for more information.