Life insurance for Over 60s
With life expectancy rising, and the average retirement age soaring, turning 60 isn't what it used to be. These days, being 60-plus doesn't necessarily mean you'll have fewer financial commitments in later life. So what do we mean by life insurance for the over 60s?
In this guide we'll take a closer look.
What is over 60s life insurance?
In this article, Over 60s life insurance refers to different types of life insurance that people can buy in their 60s. These policies usually have minimum and maximum age eligibility requirements, so they're often available to people in their 50s or 70s too. In fact, policies such as our Over 50s Fixed Life Insurance can be taken out when you're aged 50 to 80.
What types of life insurance are there for over 60s?
If you're over the age of 60, there are various types of life insurance you may wish to consider. Over 50s Fixed Life Insurance is designed for UK residents aged between 50 and 80, and offers fixed premiums and guaranteed acceptance without any medical questions. It could be an affordable way to leave some money for your loved ones after you die.
Those over 60 could also consider Life Insurance, which could pay a cash sum if you die during the length of the policy. You choose how much cover you need and how long you need it for, subject to eligibility. It could help financially protect your loved ones and minimise the financial impact that your death could have on your loved ones.
Is it worth having life insurance after 60?
If other people rely on you financially, then life insurance after 60 is definitely worth considering. Here are just some circumstances where you may want to take out life insurance at this stage of life:
Your children are living at your home. Given the high cost of housing, it's very common for parents in their 60s to have their adult children living with them in the family home. If you were to die, a life insurance payout could help your family by contribute towards the mortgage, rent or bills.
You have a partner who is uninsured. Could your partner manage financially without you? Having a joint life insurance policy means that if you were to pass away first, your partner would receive a cash sum that could help them manage at a difficult time. You could also consider getting two single policies, as a joint policy will only pay out once in the event of a valid claim.
You want to leave a cash sum behind. A payout from a life insurance policy could be put towards funeral costs, or you could write the policy 'in trust' to help protect your family's financial future.
We offer a choice of policies to meet different protection needs. It's important to think about what you want to protect when you decide which one to choose.
Is life insurance worth it if I've paid off my mortgage?
While it's true that policies like Decreasing Life Insurance are designed to cover repayment mortgages, it could still be worth getting life insurance after 60 if you've paid off the mortgage.
Even if you're mortgage-free, those who depend on you financially may have other expenses that a life insurance policy could cover. If you were to pass away while covered, your family will get a cash sum to help them financially, it could be used to help pay for household bills, hobbies and activities, and any childcare costs for children or grandchildren.
What's the difference between over 50s and over 60s life insurance?
Both life insurance and over 50s life insurance are available to applicants in their 50s and 60s. However, there is a difference in the amount that you can expect to pay. The same amount of protection is likely to cost less when you're younger. This applies whichever type of policy you choose.
| Over 50s Fixed Life Insurance | Life insurance |
| --- | --- |
| Guaranteed acceptance with no medical required. | When you apply for life insurance we ask questions about your health and lifestyle, and based on this - and the amount of cover requested - we will decide if a medical is required or not. If you're in good health your family medical history is unlikely to affect the amount you pay each month. It can be more affordable if you're happy to answer medical questions. |
| Up to £10,000 maximum cash sum (across all Legal & General Over 50s plans). | Larger cash sum payout - designed to protect larger outgoings, such as the mortgage, childcare or everyday expenses. |
| Covered for life (even though you stop paying your premiums at 90). | Covers a fixed term (must end before 90th birthday). |
What is the best life insurance for over 60s?
The 'best' life insurance for someone in their 60s is an individual decision. Our customers have different reasons for wanting life cover. For that reason, we offer a range of policies. Each is designed with a different purpose in mind so you can choose the best type of life insurance for you. If you have existing medical conditions, an over 50s plan like our Over 50s Fixed Life Insurance could give you the reassurance you need. But alternatively, you may need a higher amount of cover and be happy to undergo a medical, in which case you could consider taking out Life Insurance.
How long does over 60s life insurance last?
If you take out Life Insurance when you're over 60, your policy must end before you're 90 years-old. The maximum policy length is 50 years and you can be no older than 77 when you buy Life Insurance. If you opt for Over 50s Fixed Life Insurance, cover lasts for life, although you stop paying premiums at age 90.
What are the benefits of life insurance?
Generally speaking, whether you've just turned 18 or you're aged over 60, life insurance can benefit policyholders and their loved ones in a number of ways. Firstly, the cash sum from a Life Insurance payout could support your family financially if you were no longer around. This money could cover expenses like childcare for children or grandchildren, paying the mortgage or rent, and other costs like hobbies and activities. Taking out Life Insurance is about getting some peace of mind in knowing that your family's financial future has a degree of protection.
As for Over 50s Fixed Life Insurance, one of the benefits for those over 60 is the guaranteed acceptance; if your medical history means that you wouldn't be able to take out Life Insurance, the payout from an over 50s policy could at least help your loved ones meet final expenses, such as a contribution towards funeral costs. Or it could help to pay off smaller debts like credit cards. As with any financial or insurance product, it's important to do your homework if you're thinking of taking out life insurance over 60. There are alternatives that can be more suitable or affordable if customers are prepared to answer medical questions.
Ultimately, the best reason to get over 60s life insurance is that you'll have peace of mind knowing that your loved ones will have some additional financial support after you pass away.
How long does it take for a life insurance claim to be paid?
If you make a successful Life Insurance claim, our expert claims handlers will deal with the claim as quickly as possible and will keep loved ones informed throughout the process. Exact timeframes can be hard to predict, as sometimes we will need to check information with other parties. If the claim is accepted, we'll pay out within 5 working days directly to the personal representative of the deceased person, usually the executor of the will.
For our Over 50s Fixed Life Insurance, 100% of claims are paid and most in 1 day, which can mean claims are processed more quickly.
Overall, we paid 96% of life claims in 2022, which means we were able to support over 12,571 customers.
Can I get Over 50s Fixed Life Insurance without a medical?
Yes, if you're a UK resident and aged between 50 and 80, you're guaranteed to be accepted with no medical. Full cover payable after just one year. If you pass away within the first year, we will refund any premiums paid. However, if you die as a result of an accident then full cover will be paid.
Bear in mind that if you stop paying your premiums when due, your plan will be cancelled and you won't get anything back.
Will my life insurance premiums ever go up?
With Over 50s Fixed Life Insurance, your premiums will never go up. That's because your premiums (and cash sum) remain the same once your policy begins. However, you do have flexibility to reduce your premiums if you've had your plan for a year and your circumstances have changed. The minimum premium applies, and if you do choose to decrease your premium, your cash sum will also be reduced.
Similarly, when you take out Life Insurance or Decreasing Life Insurance, your premiums are guaranteed and won't change unless you alter the details of your policy.
What is the cost of over 60s life insurance?
Over 50s Fixed Life Insurance and a standard Life Insurance policy are both available from £5 a month. However, the premiums you pay depend on the cash sum you need, as well as your age and smoker status. Depending on how long you live, total premiums paid may be greater than the cash sum payable on death. Both policies offer fixed monthly premiums to help you decide on an affordable level of cover.
These are not savings or investment products and have no cash value unless a walid claim is made.
Can I get over 60s life insurance on a low income?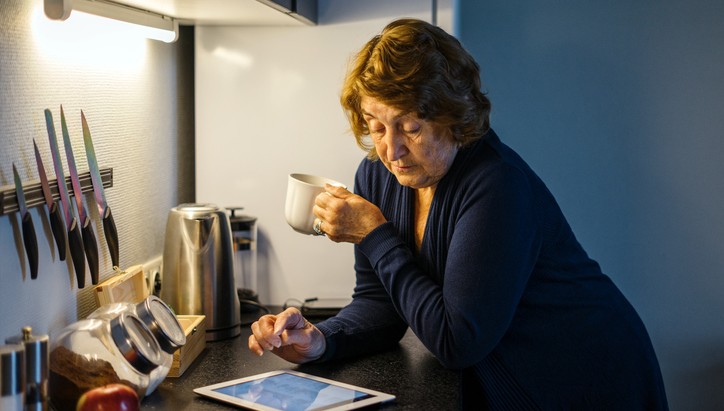 Many people experience a reduction in income when they transition from work to retirement. Our life insurance is designed to cover individuals who want to leave something behind for their loved ones. This could be a modest contribution towards funeral costs with Over 50s Fixed Life Insurance, or following a valid Life Insurance claim, some money towards the mortgage or rent, bills or childcare, for example. You'll get to choose a premium you can afford now and in the future.
What does over 60s life insurance cover?
Ultimately if you're over 60, any type of life insurance will cover you as the policy holder. If you were to choose Over 50s Life Insurance this will only cover you as a single policy holder. However, Life Insurance can be taken as either a single or a joint policy. It's important to consider your needs at this stage in your life - to make sure you have the right level of protection in place for your and your loved ones.
Over 60? Legal & General can get you covered
Life's too short to spend your later years worrying about leaving unpaid bills. But when you take out a policy with Legal & General, you'll be safe in the knowledge that we've got over 180 years of experience behind us, and an expert Defaqto 5-star rating for our Life Insurance and Over 50s Fixed Life Insurance.
We're always there to help bereaved family members making a claim, so you can rest assured your family will get the support they need should the worst happen. Whether you're just shy of retirement or well into your 70s, it's never too early to get the protection your loved ones need.