Life insurance for first time buyers
Buying a first property is one of life's most exciting milestones, but in all the excitement of viewing homes, making bids and rolling out the red carpet, first time buyers could be forgiven for overlooking the importance of life insurance. In this guide we'll explore what 'first time buyer life insurance' means in reality.
Do I need life insurance for buying a house?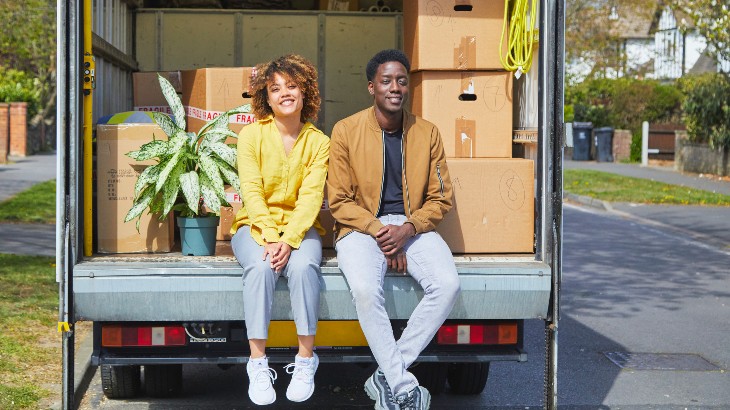 You don't legally need to take out life insurance as a first time buyer, but it may be a good idea. If you're covered by life insurance and you pass away while the policy is active, your dependants could receive a cash sum that could be used to help pay off the mortgage and provide some financial peace of mind.
Reasons to consider life insurance as a first time buyer
If you're unsure about whether you need life insurance when buying your first home, here are some questions to ask yourself.
Without a life insurance payout, could your partner or family members still make the mortgage repayments if you were no longer around?
Do you have any financial protection through your employment, such as death in service benefit?
Would your partner or other family members need to change their work or family arrangements if you were to pass away? For example, if you have children, would your partner need to pay for extra childcare so they could manage work commitments?
If you're thinking about the cost implications of getting life insurance as a first time buyer, our life insurance calculator could help you work out how much cover you might need. You can also get an online life insurance quote to give you an idea of the cost.
What is the best life insurance for first time buyers?
As a first time buyer, the 'best' life insurance for you will depend on how much financial cover you'd like, and what you're willing or able to spend. Here's a summary of two types of life insurance for first time buyers.
Decreasing Life Insurance. Sometimes known as 'mortgage life insurance' is a policy designed to protect a repayment mortgage. Your cover amount will reduce roughly in line with the way a repayment mortgage decreases, so any payout could be used to pay off the mortgage, rather than fund extras like childcare, bills or other living costs. This is not a savings or investment plan and will have no cash value unless a valid claim is made.
Life Insurance. A standard life insurance policy can provide a cash sum that could be used to help fund range of expenses, such as a mortgage, bills, education costs and recreational activities. The cover lasts for the duration of a policy term. This is not a savings or investment plan and will have no cash value unless a valid claim is made.
What's the difference between life insurance and home insurance?
Life insurance is not to be confused with home insurance. Both are forms of financial protection. We've already explained that life insurance is about protecting people.

Home insurance is different, it allows you to financially protect your property, it's contents, or both. Depending on the options you choose, it could be covered for damage or loss caused by events such as theft, fire, flood or accidental damage.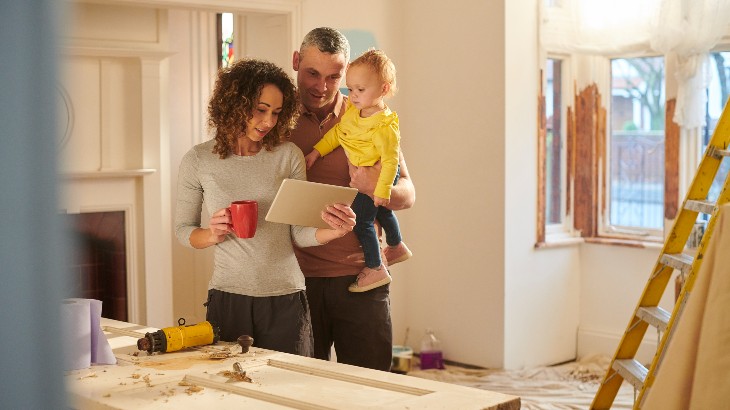 What happens to my mortgage if I die?
If you're a first time buyer and you die as the mortgage holder, there are various possibilities in terms of what happens to your mortgage – with and without life insurance.
If you're the sole owner, the executor of your will should pay off your remaining debts. This could include selling the home or making a claim through your life insurance if you have a valid policy.
If you own the property with your spouse, registered civil partner or co-habiting partner, they will be responsible for paying the mortgage (but not any of your other debts), and could make a life insurance claim if applicable.
If there is an outstanding mortgage but no life insurance in place, the executor of your will should make arrangements with the creditors to pay off the debts or arrange for someone to take on the mortgage. Failing that, the property could be sold to cover the debt.
If there is no will, the rules of intestacy will apply, which mean your estate – including any property – will be sold and distributed according to a legal default.