Transcript: Relocation, relocation, relocation
Angellica Bell: Looking for inspiration and ideas to achieve your ideal retirement? You're in the right place. I'm Angellica Bell, and this is Rewirement. Today we're heading for the hills, or should I say the beach views, waterways, and open roads. That's because we're meeting amazing individuals who have relocated in later life.
Hundreds of thousands of people do it, so there's no reason why it has to be a pipe dream for you. If relocating or emigrating is on your bucket list, you probably have more than a few questions about how you can afford it, and whether it's wise in the world we live in today, but I'm here to help.
Maybe you dream of living abroad, but don't know how you'll manage health care, or perhaps you want to buy a second home, but aren't sure how you'd fund it. Maybe you just have questions about your pension and benefits if you leave the UK.
Whatever it is, I hope you and I will be a little bit more clued up in the next 30 minutes or so. I'm going to be chatting to Legal & General's Andrew Kail, and author, Celia Dodd, for their advice on everything you should be thinking about ahead of your next big move. And I'm really excited to introduce our colourful retirees for this episode. We'll be speaking to Tina from her home in Spain a little later, but first let's meet Jennifer.

Jennifer and her husband have lived on their narrowboat, Roamer, for a decade now. When the county council they both worked for offered voluntary redundancy during cutbacks, they retired at the same time and made the decision to sell their home in Hertfordshire and buy a new one on the water.

I think you should tell everyone listening where you are right now.
Jennifer: I'm on a narrowboat, where I live.
Angellica Bell: So tell me why you have decided this is the way you would love to live.
Jennifer: Well, I grew up in Sussex in Chichester, so I've always lived near the sea, and my husband and I have always said that when we retired, we'd either live on the water or by the water. So we looked at it and we said, Well, if we'd sell the house, we can buy a narrowboat and retire onto a narrowboat and that's what we did.
Angellica Bell: So you just took control of your money, said, This is what we want to do and just did it.
Jennifer: Yeah, yeah. We sat down, worked out all the figures and said, If we do this then we'll have no mortgage, obviously we've got the expenses of running the boat and boat licenses and that sort of thing. But we sat down and we worked it all out. And we worked out that with our pensions that we could afford to do that and still have a nice holiday every year. We go on a cruise every year, funnily enough, we go back onto another boat.
Angellica Bell: Well, exactly. So, it wasn't also about quality of life.
Jennifer: Definitely, definitely. It's not easy, it takes its toll on you physically, because when you are out, if you're on the canals, you've got to keep jumping on and off and work the locks and they're heavy and they don't always work properly. So it's quite physical, but that's good at our age, to keep us going and it makes us get up and out we're not sedentary. But you're out in the fresh air all the time. My husband and I are both ex-forces and so we're used to be nomadic anyway.
Angellica Bell: So what sort of community do you have living on the water?
Jennifer: You've got people from all walks of life. Some university lecturers, we've got actors, we've even heard that Harrison Ford likes going on one when he's over in the UK. I don't know how true that is, but people have said they've seen him on the boats. But you've got people who are living hand to mouth as well, who are totally off the grid, who want to be off the grid, and everyone gets on with everyone.
There's no snobbery about it, everybody helps everybody. If you moor up near a boat for the night, they'll come and say hello and have a chat, especially if there's dogs around. Dogs are the great, great communicator in boaters, everybody seems to have a dog.
Angellica Bell: With your ex military background, being on a boat probably really suits you, because you have to move from basis to basis and travel a lot. Because I know some people just like to be in one place, know where they're at. Horses for courses, isn't it.
Jennifer: We were both in the RAF to start off with, and then my husband transferred over to the army. And in the 22 years that he did with the forces, we moved 11 times. In the end, if you stayed anywhere more than two years, I started getting itchy feet.
Angellica Bell: Now you've alluded to being quite financially savvy, Jennifer, but tell me about the moment you retired, what happened and what decisions did you make?
Jennifer: So we looked at what finances we had, because they'd said they'd give us access to our pension as it stood at that time. So we looked to that and we thought, Okay, once we'd sold the house and how much a boat would cost or how much it would cost to run the boat. And we said, Yeah, that that will work. It's got our military pensions as well, so that worked quite nicely.
Angellica Bell: You're always on top of your money and you're budgeting stuff as you go along.
Jennifer: I haven't always been.
There are times when we've almost been hand to mouth, in the old days when we were young and had young kids, my husband was diagnosed with cancer, so he was out of work for a few years. So during that time it was a real struggle, but we scraped through that.
So I suppose part of then, is not wanting to go back to that. I look at my parents and my husband's mother who survive just on a state pension. And she was on £ 50 pounds a week and having to pay rent and find food and she couldn't afford anything. And we always said we wouldn't do that, so when we came on the boat, we said, Right, we've always got to keep enough money for a major repair.
Angellica Bell: I love it. Is it your children, you got two children, what do they make of it all?
Jennifer: They both think we're crazy.
Angellica Bell: So tell me about your plan for later in life.
Jennifer: The long- term plan is stay on the boat as long as we're able. And I've always said to my kids, Next stop is the nursing home, so they'd better save up now.
Angellica Bell: You don't say that. Oh my goodness.
Jennifer: They know I'm joking.
Angellica Bell: Obviously, obviously. Is there anything that you would do differently, as your younger self, in terms of preparing for your retirement?
Jennifer: Yes, start sooner. I think if we were trying to struggle on a state pension, none of this would have happened. In my day, your employer didn't have workplace pensions, or not many of them did.
So, yeah, pay into it. Don't opt out, pay into the work's pension and make sure that you've got enough to live how you want to live. Decide how you want to live when you eventually retire and make sure that you've got enough money to afford that. And I know it's really difficult.
If somebody had told me that in my twenties and thirties, make sure you got a pension for when you retire, I'd have laughed and said, " That's years away." It probably is for a lot of people now, but I'm really pleased that we're not having to chase a pension anymore.
Angellica Bell: I suppose another good piece of advice, if you can live on a narrowboat, is make sure you get on with your husband or partner.
Jennifer: Or have somewhere you can go, where you can scream and then come back.
Angellica Bell: Jenny says the only downside to life on the water is not having as much storage space as you do in a house, a small price to pay for the idyll of living on the water if you're a keen boater though. I love how she and her husbands still make sure they can take a holiday away.
They have a cruise booked for the Caribbean later this year. Next up we meet Tina. Now Tina started planning her retirement in Spain many years before finishing work at 55. She told me how smart planning helped her and her husband have a life of their dreams on the Costa Blanca.
Tina: I actually reside in (foreign language) , and that's just outside (foreign language) . And for all you happy Benidormers, it's about 20 minutes away from there. I've actually been in Spain for over 20 years and, whilst I was working, I bought properties for investments for my old age.
It was a struggle at first, but I'm reaping the benefits now. I'm in the process of selling some of my assets to actually fund my lifestyle as I go into older age. I did retire at 55 with the intention of building a pension pot up, so I don't have to rely on state pension. And I think if people are going to come to Spain, they need to plan for that.
Angellica Bell: Tina's move wasn't an impulsive one. When she retired at 55, she had already been planning her Spanish emigration for 20 years.
Tina: I started this process in my thirties, early thirties, I bought this little two- bedroom house, which is just five minutes from the beach. We then sought to buy a bigger property for our retirement, keeping this of course. And our idea was to rent it out, which we did whilst we were working, because even if you were working, you still got bills at home to pay and you still got to pay bills here, regardless of whether you're here or whether you're not.
So we had a small income from here, which ticked this over, and then we bought a villa. We've got fabulous views, but we had 59 steps up to the front door, which is quite large. But when you're young, that 59 steps is really not a lot. But as you're aging, 59 steps is like a mountain to climb just to get your own door. So that's not really suitable for us anymore, so we have to sell that really.
Angellica Bell: By starting early on her investments and working consistently, Tina and her husband were able to secure the lifestyle they have now. By getting clear on what she wanted for later life, Tina was able to make short- term decisions that have paid off long- term. So what advice does she have for others who might want to move to Spain?
Tina: If you're going to buy a villa, just be very careful in what you're buying. Look out, make sure that there's heating, number one, because there's always something that's going to go wrong with a villa. It's always cold in winter, fairly hot in summer, so you need air- con, hot and cold.
And you really need to look around to see in your location, if there are any services such as shops, restaurants, and bars, because that's important as you get older, because you need to walk to these and you don't need to constantly drive. The language barrier is a big problem. For simple things like sorting out an electricity problem, it's a big problem because you don't speak the language properly.
Shopping's to not too bad, but if you go into a market, that can be a problem, because nobody's going to speak your language. And as you get older and because you're working and you're concentrating on other things, you don't always have time to learn the language, because you've got to put a lot of effort into that. I would recommend anybody who's coming to Spain to really think very, very seriously about learning the language.
Angellica Bell: There's a strong ex- pat community where Tina lives. She says being able to get along and enjoy meeting like- minded people is important when you're starting over somewhere new.
Tina: You do tend to meet like- minded people. Round here, everybody knows everybody, because it's a very, very small urbanization. It's only about 62 properties and it's divided into two halves. So on this little half here, where I've got property, there's only about 40 houses and there's a lot of different nationalities round here. Some people have got a different attitude towards life and their cultures are quite different to yours, so you have to be a bit lenient in that way.
Angellica Bell: Tina loves to walk her French Bulldog puppy, Gizmo, locally, but that's not something she feels comfortable to do on an evening in the UK.
Tina: Well, if I was in England, I certainly wouldn't take my dog out on my own. And I tend to, when I'm in the UK, not go out after seven o'clock. I'm in the house, because I don't feel comfortable. I'm here on my own at the moment and there's a bar up the road. I go there quite frequently.
I take the dog, of course, because you've got to take someone live with you, so you don't feel like Billy no- mates. I've got no problem with going into a bar, having a glass of wine. They don't care, they just give you a half a beer, they don't bother you and whatever. And there might be a few holiday makers there, a few English people, and then they start talking to you, because everybody's happy, they're all on holiday.
Angellica Bell: Tina says understanding the different expenses is crucial to planning for your retirement abroad. She's 59 years old, so has a little way to go before she can claim her state pension, and the rules for healthcare are different in Spain.
Tina: If you're under 65, you have to pay for your own healthcare if you're going to stay here for any length of time and become a resident. The cost of healthcare here is not cheap and people think it's going to be a bit like the UK. You arrive and whatever, after a couple of months you'll integrate and you can access their health service. Well, not here you can't.
You have to pay before they'll actually do anything for you, or you have to show you've got means to pay for the treatment. So for somebody like me, no healthcare, I'm under 60 and this year I've paid € 1, 200 for the healthcare, which is not a lot you might think, but it's unlikely that I will actually access any health care here, simply because at the moment I'm in very good health.
I do think that the cost of living is more expensive here than it is in the UK. An average shop here would be, for two people, about € 90. Lamb is very, very expensive, you can pick up a piece of lamb in the UK for £ 7, over here that's going to be 20 to £ 27.
Fish is very expensive here, the general cost of living is very expensive here. Soft furnishings, my God, even now I bring over curtains and cushions and things like that, because they're three times as much over here. I'm just going to put the thing in, because it's raining, believe it or not. People come to Spain and retire to Spain thinking they're going to get sunshine 365 days a year.
Angellica Bell: One more thing Tina highlighted was the importance of mentally preparing to live some distance away from family and old friends.
Tina: When you do come out here to live, everybody wants to come, everybody. But after a couple of times, they they've had that, they've done that, they don't want the holiday anymore, and I think families do drift. My advice would be, to anybody who's thinking of doing what I'm doing, is do your research. Don't always settle for the first place you see, and always look to the future.
Because if you're 30 or 40 or even 50, you could be very healthy and there are things that won't phase you, but then add another 20 years onto that and then put yourself in that position and then look back. If you can, if it's possible, get an understanding of how that particular country works, because each country have their own cultures and the way they operate things.
Simple things like electricity, water, they all work differently. Think very, very carefully where you're buying and how long you want to stay there. And also think about how you want to leave that asset to your family or whoever, because they will pay inheritance tax on that and that's really a massive chunk of your hard earned money.
Angellica Bell: It's fabulous to hear how Tina and Jennifer took the leap and fulfilled their dreams in retirement. I hope that's inspired you. Some really wise words from Tina about thinking about how that transition impacts your relationships with family and friends back home.
It sounds like having a great community and building friendships in your new place is a really important part of relocating later in life, wherever you choose to go. Now, Tina and Jennifer have raised some important questions that they've both had to navigate. From deciding to sell the family home, to looking at how healthcare and state benefits work when you're abroad, there's a big practical side to work out for such a move.
To help us find some answers I'm joined by Legal & General's Andrew Kail, CEO of Legal & General's retail retirement, and author, Celia Dodd.
Thank you so much for joining me. Celia, you've written a book called Not Fade Away about how to make the most of retirement. What inspired you to write this book?
Celia Dodd: Well, I was really interested to know why people dread retirement so much, because it should be the best time of our lives when we can do exactly what we want to do. And it seemed to me that there was a mistaken link between aging and retirement, and actually, retirement is all about changing, it's not really about aging at all.
I talked about 60 retired people, from a train driver to a top fashion designer, to find out the mistakes they've made as well as the successes they've had, because I think that's a really good way of working out what works for you, hearing other people's stories about what worked for them.
Of course retirement's changed, it's changing all the time, as you don't have to retire. People now are doing all kinds of different things, they're not retiring, they're doing part- time work. So there's a huge amount of choice and I think people can feel a bit bewildered by the choice. So I wanted to guide them to make really good decisions, to make the best of what could be a fabulous time of life.
Angellica Bell: Well, you highlighted something that I've been talking about with my friends a lot, since they've heard I've been doing this podcast. They were like, Retirement, it's one of those words which has this stigma attached to it and something that will be years down the line and it's made them think about it and assess what they want to do and who they want to be. And I think one of the things you want to do is to allow people to think about new possibilities for themselves at whatever stage of their life.
Celia Dodd: Absolutely, life is full of possibilities. But as I say, I think people can think of retirement as quite a passive phase, (inaudible) , pipe, and slippers. In fact, you've got to be more proactive than perhaps you ever were at work. You've really got to seize the hour and look at or investigate all the possibilities and maybe make mistakes. See mistakes as experiments and a way of working out what you want to do next. But yeah, I do really want to allow people to see all the wonderful possibilities there are out there.
Angellica Bell: Well, Andrew, I want to bring you in now, because thousands of people choose to have a long term change of scenery when they reached their freedom years. So what sort of locations do people head for most? Because it's not always sunshine and sand, is it?
Andrew Kail: Yeah, so many people have a plan to relocate when they retire and I think we've seen, with COVID, that started to change it as well. People feeling that they want to move away from cities or be closer to family.
So the reasons that people want to relocate, yes, they could be by the sea or doing something different, but there are lots of other different reasons too. And actually some research we've done recently at Legal & General shows that over 3 million people in the UK, 50 and over, are thinking now, as a consequence of COVID- 19, of relocating in retirement.
Angellica Bell: Oh, wow.
Andrew Kail: We did some work last year, looking at migration hotspots, where were people going in the UK. The South West, Dorset, Shropshire, and Wiltshire were the top ones. And interestingly, we were seeing some migration away from cities. So large cities like London, Birmingham, and Bristol, people were moving out to quieter pastures. I think with COVID and the ability to operate remotely, that trend will likely continue.
Angellica Bell: So, Celia, what do you find as being the most common challenges people face when relocating?
Celia Dodd: Well, I think finding new friends and new social networks, which go hand in hand, and finding new stuff to do, which is a problem when you retire wherever you are. But establishing yourself in a new place, and I think the biggest challenge is that transition.
So, the first couple of years when you've left behind things and you're probably still missing things, but you haven't yet found all the new stuff. I think a lot of people find the actual move is quite a good bridge between the old life and the new, it's a project in itself, if you like. Making the house nice, the garden, that can work really well. Again, it's essential to be proactive and maybe do your research before you go.
Angellica Bell: Now one thing that comes up a lot is that there's this uncertainty of financial needs. When people do want to make a big change in their life, what sort of things should we budget for, if we're moving somewhere new in retirement, Andrew?
Andrew Kail: I think it's retirement more generally, you have to plan this really carefully. I think if you start to relocate, there's some really obvious thing that you need to think about. The cost of living of where you're going to be and the type of retirement you're going to have.
So what are you planning to spend your money on? We heard Tina talk about how they need to think about steps and that, if this is a property or a location you're going to be in later life, the way you'll use that property in later life could be quite different.
And so some really practical things like the accessibility, the location, the convenience of where you choose to relocate to is really important. And they're not really obvious (inaudible) overlook it, accessibility to utilities, including healthcare.
And then the final one I would say is, where do you want to travel to, and family? If you have moved to somewhere remote, because that's your idyllic location, who are those loved ones you're going to want to get back and see? And of course, making sure you budget for those travel costs, if that's going to be something that's important to you.
Angellica Bell: Also moving on to talk about Jennifer and her husband, they were really brave in selling their house, because they'd always wants to retire in the water and they did it. But there are some financial options for people who want to keep their bricks and mortar as a safety net, aren't there?
Andrew Kail: Yeah, there are. It's, as ever with retirement, you need to think about how you're financially going to do what you want to do. But a market that's changed very significantly in recent years is the lifetime mortgage market or the retirement interest only market, where you can now stay in your property until you move into care or until the end of your life. But you can get funding based upon the equity in that property, and that's becoming a very well used product.
Angellica Bell: Yeah, so they don't have to actually sacrifice everything they've got, but they can release some money and still enjoy what they want to do in the amazing years of their life.
Andrew Kail: Absolutely.
Angellica Bell: Now Celia, both Tina and Jennifer have made new friends and found a supportive community to go with their new lifestyles. How important is this in later life and what organizations can you recommend people take a look at to find like- minded connections?
Celia Dodd: I think it's absolutely essential wherever you are, but obviously it's particularly important when you've moved to a new area, to feel that there are people around you who would step in if something went wrong. If you got locked out of your house, something minor, or if you had an accident, you really want to feel you've got a supportive community and good friends.
I think people struggle with identity in retirement often, and friends are really good way of building your self- esteem, building your sense of yourself and new friends in a new environment can really encourage you to try new stuff. They see the new you, if you like, obviously friends are life enhancing, they're wonderful and they're what we all need. So I think it'd be good to hit the ground running before you retire by looking at organizations.
There's obviously things like classes, universities do a lot of higher education classes now, learning alongside people is a really good way to get to know them. Think about something that you have always wanted to do, perhaps had to give up, you loved as a child and just start somewhere. Local community websites are also a really good place to start.
They're now great, they're full of all kinds of different activities and events. And also volunteering, actually. Volunteering is great. Volunteering now isn't just working in a charity shop, although that can be great fun, it can be targeted to your particular skills and interests and that's a great way to meet like- minded people of all ages, which I think is quite important in retirement. Not just to meet people who are all the same age as you.
Angellica Bell: Yeah, no, exactly. And I think we forget that in each of our lives, we go through cycles of friendships. Whether it's school, university, we're always having to meet new people and they come into our lives for different reasons. Whether you're starting school, the school mums, it's just another phase, isn't it, and an exciting phase.
Celia Dodd: Absolutely, it's a really exciting phase. One of the best things about relocating is that you're going to meet fabulous new people and that's incredibly stimulating and rejuvenating, actually. It's wonderful.
Angellica Bell: Now, Andrew, if you are thinking of moving to another country, what sort of things do you need to consider to make sure you have the money you need as you age?
Andrew Kail: Make sure you get proper advice from an independent financial advisor to think this through, because there's the budgetary planning you can do yourselves and the lifestyle that you know you want, but you can and need to understand how your pension, particularly UK pensions, will translate into those overseas territories and whether there are any issues or complexities you need to factor in, whether that relates to your state pension or your private pension.
So I think that advice is critical alongside, as I said, you really carefully researching where you're going, cost of living, and the type of retirement you're expecting to have with some of those additional costs factored in.
Angellica Bell: If you've got a couple who've got two totally different ideas of what they want to achieve in retirement or where they want to relocate, how can that be sorted?
Celia Dodd: Interestingly, there was just such a couple that I interviewed in my book and they went away to a hotel for a weekend and hammered it out by quite a logical process of working through all the pros and cons. I think that's the thing. If you sit down, go away separately, write down all the reasons why you want to move to a certain place and then you come together and see where you can compromise and see where there's overlapping areas.
Then just hammer it out, because both of you will have good reasons for doing some things and bad reasons.
This particular woman had a complete obsession with living in the Lake District. Well, that was completely impractical. Her husband wanted to sail in the sea, he wanted to see sailing, so he wanted to move somewhere completely different. So in the end they did come to a very happy compromise, but I think you just have to sit down and talk to the other person and listen to what they say and be open to new ideas.
Angellica Bell: Well, I think they might have been a lucky couple.
Andrew Kail: I'm just thinking, in my house, my wife would say rule number one is listen to the boss and rule number two is when in doubt refer to rule number one. So, I know what we'd be doing.
Angellica Bell: I'm going to use that on my other half. Thank you for that, Andrew.
Sounds like keeping your options open by planning ahead with smart finances is crucial to enjoy living wherever you want in your retirement years. And if you know where you'd like to be when your retirement adventures start, why not start planning now? You can find all the links we've mentioned, plus more great tips and information, on the website at legalandgeneral. com/retirement.
Next time we're hearing about people who found love in later life and had to think again about their finances after relationship change. Join us for sound advice from the experts on new love, planning, and navigating conversations with your children.
Speaker 7: I think it's quite magical to be honest with you. I can't believe that I can be lucky enough at 66 to find romance again.
Angellica Bell: I'm Angellica Bell, follow Rewirement on your favourite platform and I'll catch you next time.
In this episode of Rewirement, Angellica chats to two inspiring retirees who took the opportunity of retirement to pack up and find somewhere new to call home. Jennifer took to the water when she stopped working, while Tina jetted off to live in sunny Spain – although, as she learnt, that isn't always the case!
When Jennifer and her husband retired, they sold their Hertfordshire home and bought a narrowboat to live on. Jennifer explains how with careful planning their retirement income allows them to enjoy an active life on the water.
For many of us, moving abroad is the retirement dream. Angellica has an honest conversation with Tina, who shares the highs and lows of living in Spain. From healthcare to learning the language and adjusting to a new culture, she shares valuable tips on living abroad in later life.
Angellica is also joined by Celia Dodd, author of Not Fade Away: How to Thrive in Retirement, and Legal & General's Andrew Kail. They'll help cover off your checklist for relocating in retirement, from doing your practical research and making sure you're prepared emotionally and financially for any extra costs a new location may bring. If you're considering calling somewhere new 'home', this episode is packed with wise words, suggestions and inspiration.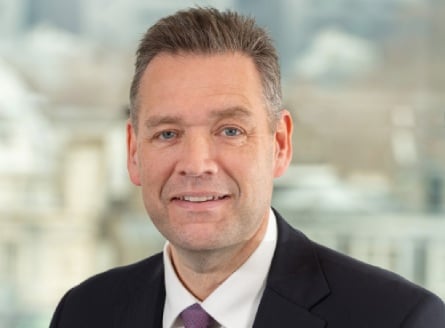 Andrew Kail
CEO of Legal & General Retail Retirement
Andrew Kail joined Legal & General in 2021 from PricewaterhouseCoopers, where he spent 30 years in a wide variety of roles, most recently as Head of Financial Services. Andrew is passionate about customer service and the social value that Legal & General's inclusive capitalism agenda provides.
Celia Dodd
Writer, Editor and Public Speaker
Celia is a freelance journalist and editor with over 30 years' experience. She has written books about retirement, the empty nest and family life, and regularly gives talks on how to thrive in later life.