Gone are the days when retirement meant coffee mornings and crochet. Now we have the freedom to enjoy the plans we've been looking forward to, travel to far-off places, and get around to starting hobbies that we haven't had time for before. But have you thought about taking on something that's just as ambitious, and a way to learn new skills – like a house renovation? In this article, we're looking at flipping houses by purchasing a property to renovate and sell in retirement. We'll be sharing some advice for getting started, and pitfalls to avoid along the way.
House renovation can be a great investment, and a rewarding and exciting project. Whether you're looking at buying a house to renovate and sell, or renovating your own home to increase its value, our article will help you to get started.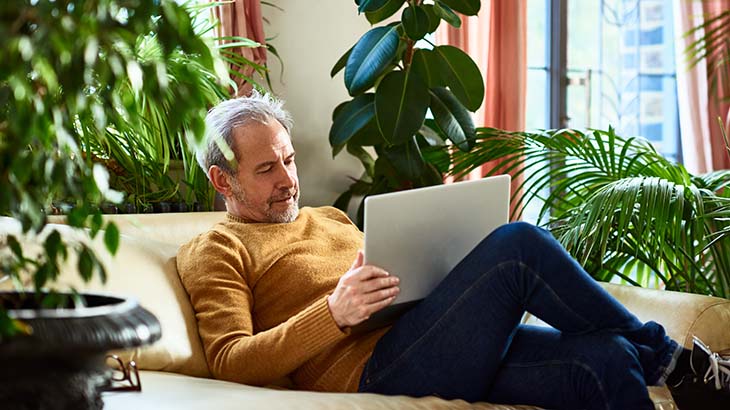 How to flip a house
To snap up a bargain, you'll need to do a bit of research. But that gem is waiting for you.
Look at areas that are up-and-coming and where homes are increasing in value. These are often great places to focus on.
If you don't know the area, what's the neighbourhood like? Talk to locals and ask them for their opinion.
Some properties only need cosmetic changes – new carpets or an updated bathroom. It's a good idea to compare listings, to see how much work each one needs.
Carry out a survey before you've bought the property to make sure that there are no structural surprises. Any issues that need fixing might affect your budget, so it's best to know before you've taken the plunge.
Find tradespeople with positive reviews. Happy customers can be a good sign. Find a few tradespeople with good feedback and ask them to quote for the work.
Put together a budget and timeline. It'll help manage your tradespeople and keep your renovation on track.
Don't fall in love with the property. Remember, your goal is to improve and sell. Someone else will be very happy in your newly renovated home!
Look further afield. It might be tempting to buy a property in your local area. But having a bigger search area could mean more profit when it comes to selling, and the unfamiliar might prove more popular with families, or younger couples.
Enjoy the process. It can be stressful, but you'll learn a lot along the way.
Cost of house renovation
The cost of buying a property to renovate depends on a number of different factors. While the largest expense will likely be the property itself, the cost of the renovations depends on the condition of the property, the quality of the work you'd like to carry out – and if you're looking to get hands on with any DIY. We've picked out the key things you should consider when buying a house to renovate and sell when it comes to the cost:
Don't ignore advice. Whether it's quotes the surveyors are suggesting or tips from the builders, they're specialists in their job and know their stuff. It's important to listen to them, but a good idea to source more than one opinion – otherwise you could get upsold or pay more than you should.
Don't blow your budget. Do you really need those expensive tiles or a top-of-the-range kitchen? You won't be the one enjoying them, remember!
Spend when you need to. Spending less on tradespeople, or opting for cheaper materials, might save you money in the short term. However, you may encounter expensive problems later on – or the property could be valued at less than you hoped.
Don't take on too much DIY. Biting off more than you can chew can land you with a heavy workload. Making sure you have the time and people needed for the work will ease the pressure on you.
Find somewhere to stay, if you're renovating your own home. You'll need to factor this into your budget. This could be with a relative, or in a holiday home with all the amenities you'll need. If you have a long commute, you may not be able to track the progress as often as you'd like.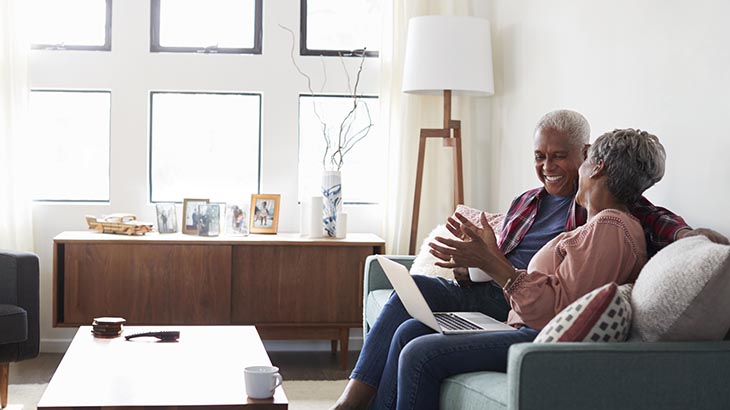 How to fund house flipping
If you're looking for ways to cover the cost of your house renovation, a lifetime mortgage could help. At the start of 2023, home improvements were the most common reason for taking out a lifetime mortgage, with around 35% of customers citing them as their reason for releasing money.
A lifetime mortgage is a form of equity release that allows you to access tax-free cash from your home as a lump sum or a series of lump sums, and you can choose to make some, all or no monthly interest payments at all – great for helping you get to grips with your budget. They're available to homeowners (or people in the process of buying their own home) aged over 55 (or 50+ for our Payment Term Lifetime Mortgage). If you're looking for ways to cover the cost of your home renovation, a lifetime mortgage on your main residence could help.
A lifetime mortgage is a loan secured against your home, that you won't have to pay back until you pass away or move out of your home into long-term care. There may be cheaper ways to borrow money, and it could affect any means-tested benefits you receive, but as you can only take out a lifetime mortgage through a qualified financial adviser, they'll make sure it's the right option for you.
Is flipping houses right for you?
Before you make the decision to buy a property to renovate and sell, it's important to consider the risks, timings, and costs involved. Make sure you have some money set aside for the unexpected, such as for DIY you can't do yourself. Buying a house and renovating it can both take a long time, so factoring this into your own financial plans is important, too.
There are plenty of benefits to consider if you're thinking about flipping houses. Not only can it be a great way to develop new skills, but you can set your own hours and work to your own timescale. It's also a great way to create a return on your investment. Over the last two years, 92% of property investors say they made an overall profit on flipping houses, with over 60% making £10k-£75k profit.[1] So, all that hard work can really pay off!
Renovating a house can be an exciting retirement project – whether it's your own home, or a house you're looking to fix up and sell. The renovation process will keep you busy, but the DIY tasks can be very fulfilling. For more tips on budgeting and paying for your renovations, read our article on how to fund your home improvements.
1Property Reporter, 1,000 property investors researched January 2023