At the moment, inflation's affecting all of us, with the cost of living going up pretty much every day.
It could well be rising faster than your income, which is a big challenge whether you're in your first job or nearing retirement.
That will have a big impact on your day-to-day spending.
It'll also affect the real value of any savings or investments you have, like your pension.
How can inflation affect your personal or workplace pension?
Your pension is made up of investments. Changes in the inflation rate, which measures the changing cost of goods and services, don't directly affect how much you have in your pension pot. But they can have an impact on it's relative value.
If your savings grow at a slower rate than inflation your spending power will shrink. That's particularly noticeable at the moment because the inflation rate is unusually high. The Bank of England's inflation target is much lower, so hopefully it's not a long term problem.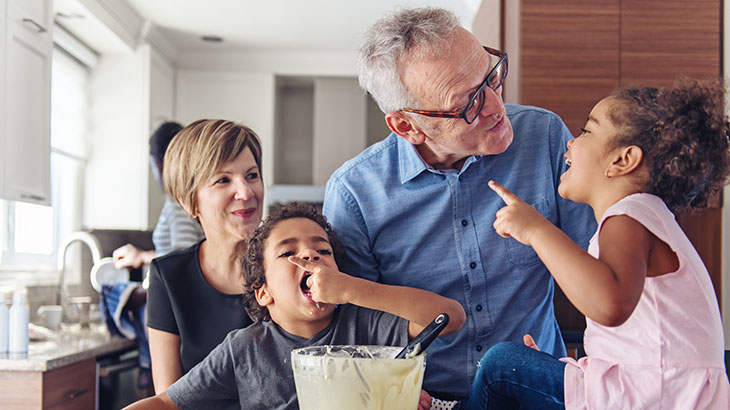 How can inflation affect your State Pension?
If you're already drawing your State Pension, the inflation rate can define how much it goes up every year. That happens through the Triple Lock, a rule that means the State Pension must rise each year in line with the highest of three possible figures: inflation, average earnings or 2.5%.
Until 6 April 2023, the State Pension is £9,627.80. This will go up in line with inflation in 2023 (which is currently running at about 10%), which means that it'll rise to around £10,600. This is known as Triple Lock, and should help offset any inflation-driven cost of living increases - although it only applies to the 2022/23 tax year.
If you're over 16 and earning more than £242 a week, you'll be paying National Insurance contributions towards your State Pension. How much you pay depends on how you're employed and how much you earn – you can find out more at MoneyHelper. Inflation doesn't affect the level of those payments.
How can inflation affect how much you pay into your pension?
If you're paying a percentage of your pay into your pension, your contributions will go up if you get an inflation-linked pay rise. If your employer's matching your contributions, the amount they chip in could go up too.
You could be thinking about paying a little bit less into your pension, to help cover more immediate costs. But that might not be the bargain it seems. If you stop your pension payments, you might not get back as much money as you expect.
When you take a pension break you'll also lose tax relief on your payments, plus any matched contributions from your employer. Not paying into your pension for a while can also create a gap in your savings, cutting down your income when you do decide to retire.
Our "Opt out of your pension" article tells you more about how that can work.
What's next?
If inflation's making it hard to balance longer-term costs like your pension, and short-term ones like the weekly shop, a budget can be a big help. Our Budget Planner can help you create one.
If you're not thinking about retiring soon, it's probably best to keep on building your pension savings as much as you can. Our "Should I be saving into a pension?" article will help you make sure that's the right option for you, and give you some tips on how to do it.
If you're not sure how much to save, our Retirement Income Calculator will help you see what sort of retirement income different-sized pension pots could get you. And the Retirement Living Standards website will help you work out how much retirement income to aim for.
If you're nearing retirement, you're probably thinking about when to retire and how best to draw on your pension. You can get guidance on that from Pension Wise, a free government service from MoneyHelper. Or visit Unbiased to find a financial adviser, though you'll probably have to pay for their help.
And finally, if you've skipped over the above because you're planning to rely on your State Pension, it could be worth thinking about topping up your retirement income by joining your workplace scheme or setting up a personal pension too. Even saving just a little every month can make a difference when you retire, though of course as with any investment their value can go down as well as up.